How does menopause affect your mental health?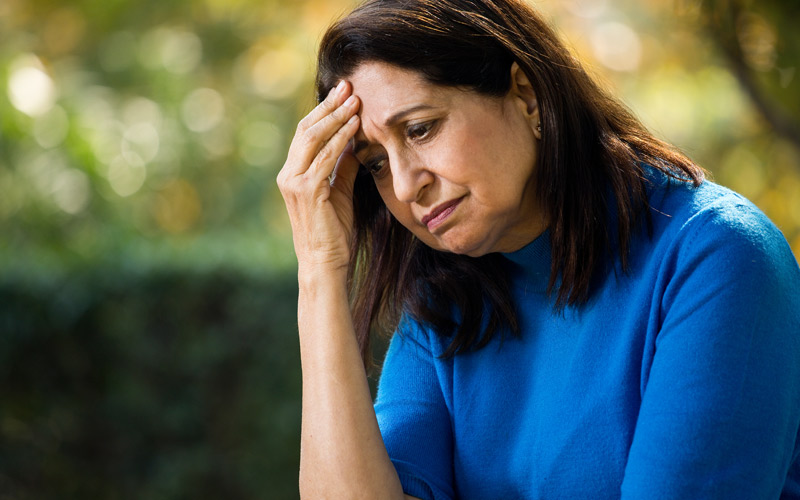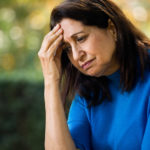 How does menopause affect your mental health?

During the menopause, the transition can bring about many changes in the physical and psychological buildup of the body. The symptoms of menopause can affect your mind, especially your mental health.
Quick fact:
The incidence of depression has been seen doubling during the menopause.
Menopause and mental health
During the later stages of life, stress, anxiety and fear are common. The reason for this approach occurs due to the physical changes in the body like decreasing levels of estrogen and progesterone. The symptoms of this phase concur with hot flashes, sweating and other signs of menopause which may cause disruptions in life. Besides, the emotional reckoning of a woman where she feels that she is growing older or getting isolated makes it worse. Therefore, women are prone to develop anxiety or depression during this phase.
Mental health issues during menopause
Menopause can relate with mood swings whereupon due to low levels of estrogen, a woman can feel irritability, anxiety or depression. In regard to this, your emotions can change and vary very quickly, within minutes. It has been seen that estrogen has mood enhancing effects, where its lower levels can lead to the feelings of depression.
Moreover, sleep disturbance due to the changing estrogen levels can also cause mood changes, along with other symptoms of menopause.
Symptoms of depression
There are some symptoms that may point out towards depression:
Anger outbursts
Irritability, anxiety, or restlessness
Feelings of guilt
Trouble in decision making or concentration
Lack of energy
Sleep disruptions
Appetite changes
Treatment for symptoms of menopause
There are some possible treatments for symptoms of menopause like hormone replacement therapy (HRT) to replace the estrogen levels or cognitive behavioral therapy. It is always better to consult a specialist if you are going through any mental issue during menopause.
Stay update don our latest packages, offer, news, new launches, and more. Enter your email to subscribe to our news letter
SUBSCRIBE
TO OUR NEWS LETTER