How to find the right gynaecologist for your pregnancy?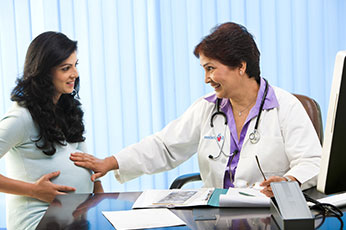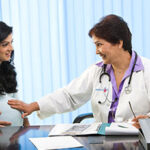 How to find the right gynaecologist for your pregnancy?

Finding a gynecologist for your pregnancy can feel like a huge task. However, it's of paramount importance as your health, and your baby's health depends on it.
Get referrals: Consult your primary care doctor and friends for recommendations for a referral list. Research the doctors credentials and experience and ask for a consultation before finalizing the gynecologist.
Check the credentials: Check for any special certification that shows the doctor has the necessary training, skills, and experience to provide gynecologic care.
Consider the experience: Experience matters. The more experience a doctor has with a condition or procedure, the better your results are likely to be.
Research hospital quality: Your gynecologist's hospital is going to be your hospital. Therefore, consider the quality of care at the hospital because patients at top-rated hospitals have fewer complications.
Read reviews: Reading reviews about the gynecologist on what other people have to say can sometimes provide insight into how a doctor practices and how he/she delivers care.
Book an appointment at Motherhood Hospitals. It offers a complete birthing experience to couples by hand-holding them through their journey towards parenthood. We have a team of obstetricians/gynecologists who are highly experienced in pregnancy care and birthing. With the highest standards of clinical competency, backed by state-of-art technology and proven protocols, Motherhood is committed to offering the best outcomes for the mother and child.
Services we offer include:
Comprehensive pregnancy care, preconception care, pregnancy care, high-risk pregnancy care, 3D/4D ultrasound, early pregnancy scan, NT scan, anomaly scan, growth scan, maternal-foetal medicine, vaccination, antenatal classes, diet and nutrition plan by clinical dietician, exercise during pregnancy designed by highly experienced physiotherapist, antenatal workshops, Lamaze, lactation counseling, postnatal nutrition, postnatal fitness, 24x7 emergency care
Stay update don our latest packages, offer, news, new launches, and more. Enter your email to subscribe to our news letter
SUBSCRIBE
TO OUR NEWS LETTER