Pregnancy care- Do's and Don'ts during labor pain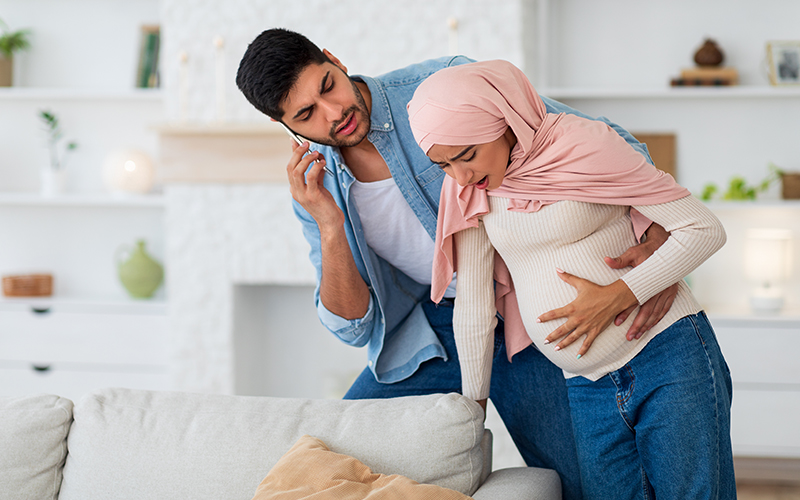 Pregnancy care- Do's and Don'ts during labor pain

If you're expecting, you need to take care of your baby before it's born. Mothers-to-be need to be careful during this phase with their choices and consult the doctor for healthy outputs.
Quick fact:
Routine visits and tests enable doctors to detect symptoms before they turn into a serious concern.
Why is pregnancy care important?
It is better to prepare early for childbirth by taking childbirth preparation classes where you and your spouse will learn how to cope with it, along with getting answers to questions that may be in your mind. During the last trimester, care should be of utmost importance where you should keep your mind at ease for the process of labor. You can enroll yourself at the best pregnancy care hospital, Motherhood Hospital, which specializes in pregnancy and delivery care along with rendering the service of pregnant women counseling.
Things to do during labor pain
When it comes to labor, every mother can have a different experience. However, there are some labor tips that can be followed during the process:
Bring a water bottle during labor as it not only quenches your thirst but also diminishes the pain to an extent.
Be aware of contractions that may occur at the time of delivery so that you can reach the hospital at the right time.
You may bring a body pillow along with you in the maternity care for extra comfort.
You can opt for medication that can ease the pain during labor i.e. analgesics or anesthetics.
Do prepare yourself in advance for the labor like doing regular exercises that can strengthen your muscles and help your body against the stress during labor. Moreover, it is better to relax and stay calm during labor as stressing or fearing about the pain can make it worse.
Do keep moving and changing positions during labor as it can ease the pain.
Taking massages can help where your partner can rub your feet or hands which can distract your mind and calm you down.
Things not to do during labor pain
Besides these, there are things that should be avoided during labor to make the process easy for you, such as:
It is better to not over exert yourself during the contractions where you may feel overwhelmed and want to change your positions frequently. Though changing positions can help speed up the things, rest is crucial as well. A labor can last for long hours; resting in between will help your mind and body to recover.
Do not feel stuck where you have to stay in one position. Sometimes, you may have to sit in one position which can cause labor pain to be more painful. If so, you can change your position as per your comfortability.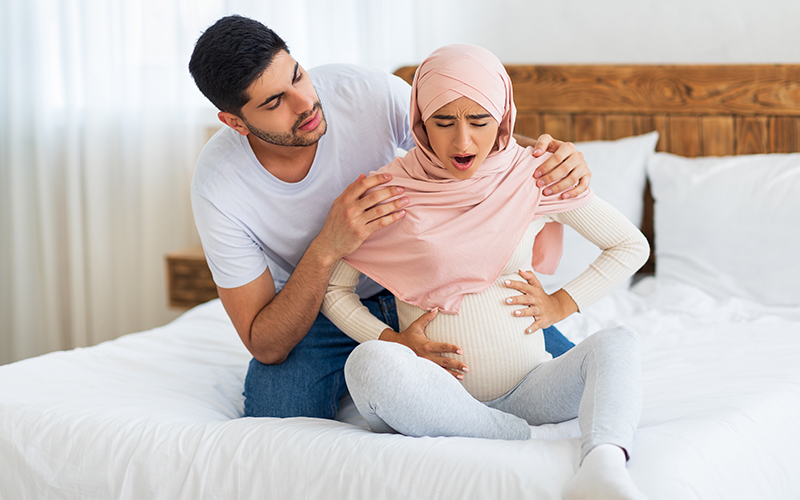 Do not hold your breath during labor as some may be over breathing or breathing too fast, this can lead to numbness, dizziness or even fainting. Do not hold on to your breath by being calm during the process. Taking big and deep breaths can be helpful for the body in managing stress.
It is better to avoid greasy or heavy foods before going to pregnancy & delivery care hospitals as during this process digestion is slowed down. Keep yourself hydrated by drinking beverages with electrolytes.
When it comes to pregnancy and birth care, Motherhood Hospital holds a significant position among the leading maternity care hospital. It has manifested into a special maternity care hospital where the service exhibits the professional and advanced treatment options for the ease of patients.
At Motherhood Hospitals, we have a team of experienced super specialists backed by the latest in infrastructure and facilities. We have the best Gynaecologist in Kharadi, Pune. We are experts in handling complex deliveries, gynaecological, and other surgeries including a range of laparoscopic surgeries.
Do take an appointment with the best Gynaecology hospital in Kharadi, Pune at a centre closest to you. Meet with our doctors who will carry out the required investigations, diagnose the issue and recommend the most appropriate treatment, enabling you to lead an active life.
If you wish to get in touch with Dr. Preethika Shetty, please book your appointment here.
Stay update don our latest packages, offer, news, new launches, and more. Enter your email to subscribe to our news letter
SUBSCRIBE
TO OUR NEWS LETTER