Benefits of physiotherapy for pregnant women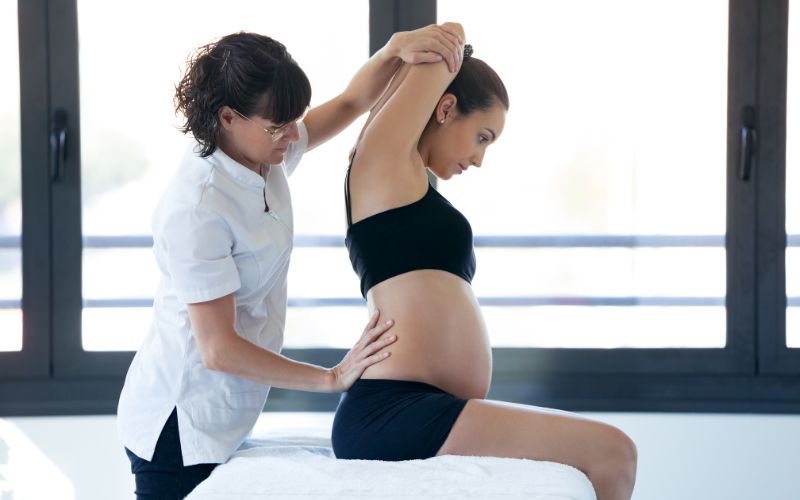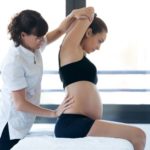 Benefits of physiotherapy for pregnant women

Author - Dr. Sohini Singh BPT, MPT

While there may be butterflies in your stomach with the advent of good news about your pregnancy, along comes some struggles too. The most exciting milestone of your life causes some distress also, where you have to cope with some pain and difficult conditions of being a mother-to-be. While the journey is unique to every mother, there are some common conditions like lower back pain, increase in severity of pre-existing injuries, weak pelvic muscles etc. where physiotherapy can come to the rescue.
Quick Fact: It is a fact that two thirds of pregnant women suffer from back pain whereas one fifth experience pelvic pain during pregnancy.
Physiotherapy refers to the treatment that helps with any injury or physical problems along with restoring the overall well-being of an individual. The medical treatment provided in physiotherapy comprises solutions like massages to release trigger points, cryotherapy, heat therapy, exercises and electrotherapy, whereas there is no requirement of medicines or surgery in the process. Therefore, consulting a good physiotherapist is considered safe for pregnancy, who can treat the ailments during that period in a way totally safe to you and your child.
While there are certain physical, physiological and emotional changes that occur in women during pregnancy, there is a need to manage some pain points that can create discomfort. Physiotherapy can be used to alleviate the pain and issues with the musculoskeletal system, resulting in many health benefits out of physiotherapy.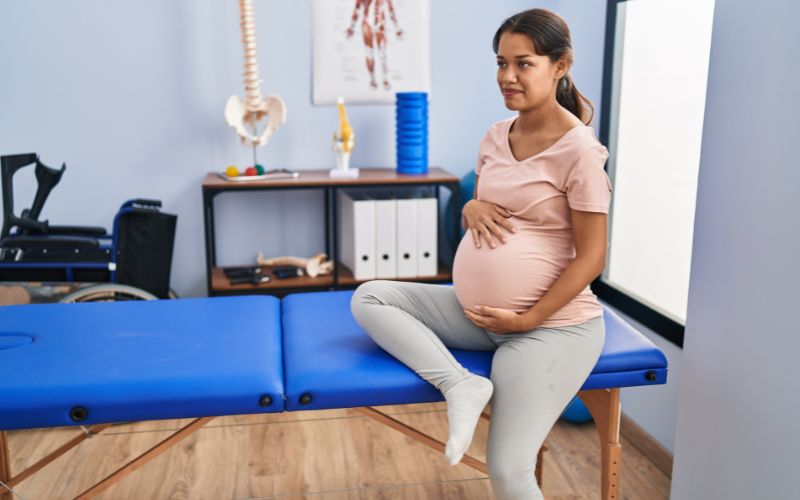 Benefits of physiotherapy
Any person, especially a pregnant woman, may be evaluating the benefits that she might obtain before considering a physiotherapist. So, here are some benefits enlisted about physiotherapy:
Relief from back and pelvic pain: While back pain is common during pregnancy, physiotherapy can be helpful in alleviating this pain. Physiotherapists recommend their patients certain exercises that treats the muscles near the spine, that helps bring relief from the pain. As a result of exercises along with physiotherapy, the muscles of your body get relaxed and are relieved from the stress caused by bearing extra weight of the mother and the baby during pregnancy period.
Control your incontinence: Women during and after pregnancy are seen complaining about incontinence due to the changes in pelvic floor muscles wherein, controlling the bladder becomes a problem. The exercises that a woman is made to do by a physiotherapist during pregnancy can help her control the muscles in a better way. As a result, she can get relief from the problems of incontinence.
Reducing Carpal tunnel syndrome: The carpal tunnel present in the wrist can become swollen due to the buildup of fluids in the body during pregnancy. Due to this, a woman may suffer from symptoms like pain, numbness and tingling in the hands and fingers. Strengthening exercises, stretching and mobilization techniques in physiotherapy can help in reducing such symptoms.
Loosening joints and muscles: During pregnancy, a woman often complains about muscle aches and pains in her joints where physiotherapy can alleviate these issues. The stiff joints which are causing pain are particularly targeted wherein some exercises are recommended to ease the pain.
Ease in labor and delivery: During pregnancy, a woman can become inactive and lazier, and here physiotherapy has proven beneficial for them. The exercises and activities recommended at physiotherapist make it easy for women to go through the process of delivery and keep them energetic and rejuvenated. So, physiotherapy is recommended by most of the doctors to all the expecting mothers.
Increase strength of your pelvic floor muscles: Pelvic floor muscles are required to support the weight of the growing baby.
At Motherhood Hospitals, we have a team of experienced super specialists backed by the latest in infrastructure and facilities. We have the best physiotherapist in Kharghar, Mumbai. Motherhood Hospital offers the best service with 100% client satisfaction. The hospital brings forth the experience of best physiotherapists rendering the best of treatments to the mothers-to-be.
Do take an appointment with the best physiotheraphy hospital in Kharghar, Mumbai at a centre closest to you. Meet with our doctors who will carry out the required investigations, diagnose the issue and recommend the most appropriate treatment, enabling you to lead an active life.
If you wish to get in touch with Dr. Sohini Singh please book your appointment here.
Stay update don our latest packages, offer, news, new launches, and more. Enter your email to subscribe to our news letter
SUBSCRIBE
TO OUR NEWS LETTER