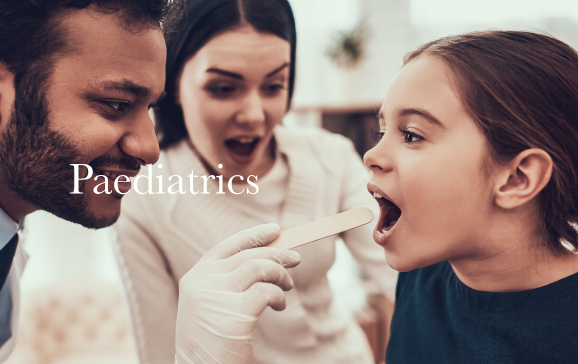 Dermatology is the branch of medicine that deals with the diseases of skin, hair, and nails. Paediatric dermatology specifically deals with skin problems in children (from newborns to adolescents). Paediatric dermatologists specialise in the diagnosis and treatment of a wide variety of skin conditions in children.
Common skin conditions in children:
Skin conditions are quite common in infants as well as adolescents. Some of the most common skin conditions include:
Birthmarks (vascular and pigmented)

Atopic dermatitis

Contact dermatitis

Moles and warts

Skin infections

Rashes

Genodermatoses (inherited skin conditions)

Collagen vascular disorders

Acneiform eruptions

Psoriasis
Why paediatric dermatology?
Paediatric dermatologists specialize in the diagnosis and treatment of such skin conditions in children. Many of these conditions which affect children are not common in adults (like infantile haemangioma blood vessel growth) and some conditions manifest in children in a different way as compared to adults (psoriasis for example). Thus, diagnosis and treatment of skin problems in children require special skills and expertise, which paediatric dermatologists possess.
Moreover, children also find it difficult to convey their problems and are unable to precisely answer medical questions. Paediatric dermatologists know how to exactly examine and treat a child in a friendly and empathetic manner.
Paediatric dermatologists offer a wide variety of services including:
Accurate diagnosis of various skin conditions common in children

Prescription treatment for conditions affecting the skin, hair, or nails

Performing surgical operations like biopsies, removal of lesions, etc.

Laser treatment of vascular birthmarks
At Motherhood, we care for your health as well as the health of your child. Our team of paediatricians and other specialists is highly qualified and experienced in treating various childhood conditions including skin disorders. At Motherhood, we provide global standards of treatment and paediatric care.