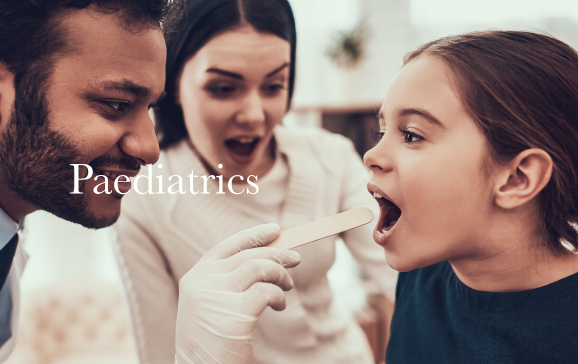 Weight is an important indicator of one's health. Being overweight or underweight, at any age poses serious health risks and hence, managing weight and keeping it within normal levels is extremely necessary. Weight problems not only affect adults but are quite common in children and adolescents too.
Why paediatric weight management?
Managing weight and keeping it at healthy levels is important for all age groups. However, managing weight is even more important in children, as weight disorders and problems can have a lifetime effect on the health of a child.
Being overweight or underweight can significantly affect the growth of a child. Besides the physical health of the child, it can also affect mental and behavioural development. Moreover, due to the sedentary lifestyle, the number of cases of childhood obesity are constantly increasing, which is an alarming fact. Hence, paediatric weight management is extremely important in contemporary times.
Childhood obesity is strongly linked to various health problems later in life. Even in the short run, being overweight may cause joint pain or breathing problems. Some children even develop high blood pressure, type 2 diabetes, high cholesterol, etc. due to excessive weight.
Being overweight also has a lot of mental repercussions as the child may feel different from others and may be subjected to teasing and bullying. This can have serious consequences on the behaviour of the child and may even lead to childhood depression.
Children who enter adulthood with too much weight are also at an increased risk of various cardiovascular problems and various types of cancers. Hence, it is important to manage weight in the early years.
Though dietary restrictions and physical activity are all that is required in most cases, some children may require additional support. Moreover, weight issues in childhood can also be a symptom of some underlying problem. Hence, it is always recommended to visit a paediatrician for weight management.
At Motherhood, we understand the importance of weight management in children. Our multidisciplinary team of experts comprising of paediatricians, dietitians, and various other specialists work to ensure that weight problems do not hinder the growth and development of your child. Motherhood is known for providing global standards of treatments and holistic paediatric care.