Strengthening The Harmony And Balance In Mind, Body And Soul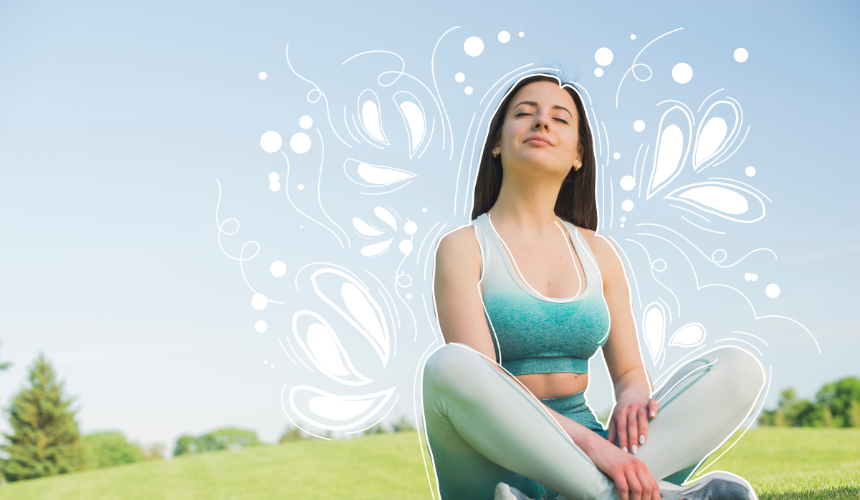 Strengthening The Harmony And Balance In Mind, Body And Soul

Author: Dr. Sonal Singhal MBBS, MD
Consultant: Obstetrician & Gynaecologist at Motherhood Hospital Gurgaon
People usually neglect and ignore their inner self. When it comes to holistic fitness of a being, people are no more "interconnected between mind, body and soul". The phrase "mind, body, and soul" refers to the connection and relationship between these three aspects of yourself.
Mind. Your mind is your thinking mind (both conscious and unconscious) that is responsible for your beliefs, thoughts, and actions.
Body. Your body is the physical aspect of yourself that carries you through life and allows you to experience the world through your five senses.
Soul. Your soul or spirit is that intangible part of you that you might refer to as your essence.
You have probably heard of the mind-body-soul connection, but might not be sure what it means and how it affects your wellbeing. Mind-body-soul means that our wellness comes not just from physical health, but from mental health and spiritual health as well. To be "healthy," we must pay attention to all three aspects of our nature.
Here are a few tips to help balance your mind, body and soul.


Exercise: Find an exercise that you enjoy. Exercise boosts mood by pumping oxygen into the brain and releasing feel good endorphins.
Feeling grateful: Start appreciating the things you have in your life. The health benefits of gratitude and the very simple act of it can help relieve stress, strengthen social relationships and more.
Sleep well: Sleep helps regenerate your body. The more you sleep, the better you are the next day.
Deep breathing: Develop the habit of deep breaths throughout the day. Deep breathing helps in stress relief, lower blood pressure and more focus.
Yoga: One exercise which is good for mind and body. Yoga is a perfect one to bring harmony and balance in mind, body and soul.
Smile more: Smiling helps you feel great and make you feel happier and stress free.
Chase your passions: Doing what you love the most can help you bring in a perfect harmony to your own self. It keeps you occupied and stress free.
Meditate: This is the time when you need to rest your mind. Start with a small duration and make it a regular practice.
Spend time with nature: Getting out in green space can help lower your risk of developing certain neurological conditions and also maintain a stress-free life.
Eat plenty of greens: Dark, leafy greens are rich in vitamins and minerals. Consuming these will help you tone down your body and keep it healthy.

A holistic approach to wellbeing involves bringing these three aspects of the self into balance to create harmony and health.As we become balanced and harmonious, the unavoidable pressures of life have less impact on us. We respond to situations more consciously, and our interactions with people & situations become more purposeful, calm and relaxed. We feel union and
harmony everywhere, whether it's an office meeting, a small talk with our kids, or a social affair. Our outer world reflects the same perspective that we feel in our harmonious inner world. Live up, connect the elements of your existence and find more meaning from life.
At Motherhood Hospitals we have a team of experienced supers specialists backed by the latest infrastructure and facilities. We have the best woman care in Gurgaon. We are experts in handling complex deliveries, gynaecological, and other surgeries, including various laparoscopic surgeries.
Do make an appointment with the best woman care hospital in Gurgaon at a centre closest to you. Meet with our doctors, who will carry out the required investigations, diagnose the issue and recommend the most appropriate treatment, enabling you to lead an active life.
If you wish to get in touch with Dr. Sonal Singhal, please book your appointment here.
Stay update don our latest packages, offer, news, new launches, and more. Enter your email to subscribe to our news letter
SUBSCRIBE
TO OUR NEWS LETTER