Women's Nutrition: What Is Considered "Healthy Food"?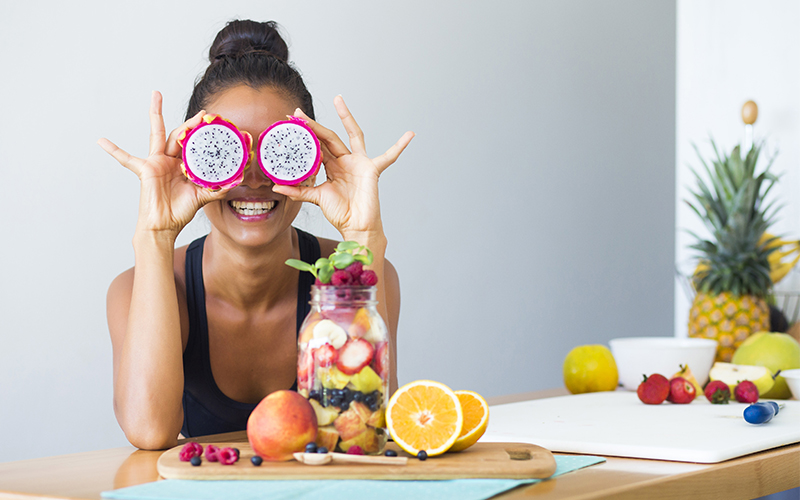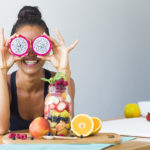 Women's Nutrition: What Is Considered "Healthy Food"?

Author - Motherhood Medical Team
Women's body requires sufficient amount of nutrients to remain healthy and prevent any disease. A healthy food comprises of nutrients primarily required for the body to work efficiently. With respect to the food, a woman should always make a healthy choice which sustains the wellbeing of the body. The main components of healthy and balanced diet comprise of carbohydrates, proteins, fats, vitamins, minerals and water.
Healthy food should include all the varieties of food groups like whole grains, vegetables, healthy fats, dairy products, leans proteins and fruits. A woman should follow a healthy diet plan.
Foods rich in nutrients
• Whole grains such as whole-grain bread, cereals, flakes, brown rice etc. These should be consumed at least three ounces a day.
• Low fat dairy products including milk, yogurt or cheese.
• Protein foods as meat, eggs, poultry, beans tofu etc.
• Daily fresh fruits, canned or dried without added sugars
• Fresh vegetables
While this is the daily requirement of your body, most of the people consume industry food which is devoid of such ingredients. Many packaged foods with salt, sugar and saturated foods claim to be a good source of nutrition, where the amount of added calories is not taken into consideration. There are some nutritional facts that must be comprehended before opting for processed foods.
Nutritional Tips
• Sugar intake must be limited
• Women should not consume more than 1500 mg of salt.
• The less you exercise, the more proteins you should consume.
• Always add vitamins in your diet, even if they are not natural
It has been seen that over half of the population are not meeting the daily requirements of nutritious food where the sum is sometimes going beyond the total grains and protein recommendations. Therefore, it is important to look after the food you consume for healthy life.
At Motherhood Hospitals, we have a team of experienced super specialists backed by the latest in infrastructure and facilities. We have the best Nutritionist customized diet plans for pregnant women and monitor their health throughout the period of pregnancy, in consultation with gynaecologists.
Do take an appointment with the Best Maternity Hospital at a centre closest to you. Meet with our doctors who will carry out the required investigations, diagnose the issue and recommend the most appropriate treatment, enabling you to lead an active life.
If you wish to get in touch with our doctors, please book your appointment here.
Stay update don our latest packages, offer, news, new launches, and more. Enter your email to subscribe to our news letter
SUBSCRIBE
TO OUR NEWS LETTER