10 things to do for a safe pregnancy and a healthy baby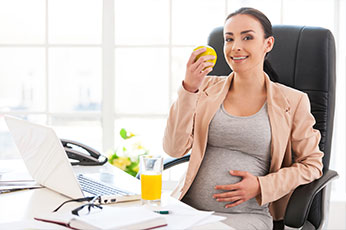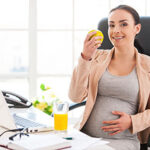 10 things to do for a safe pregnancy and a healthy baby

During your pregnancy, you'll get advice from everyone about how to keep yourself and your baby healthy. And choosing to stay healthy depends on you.  Below are the top 10 ways to keep you and your baby healthy.
See your gynaecologist as soon as your pregnancy is confirmed and keep visiting the specialist once a week for the first three months.
Eat a healthy, balanced diet.
Take folic acid for at least the first three months and vitamin D for the whole duration of your pregnancy and beyond.
Maintain hygiene in all aspects food, utensils, hands, etc.
Exercise regularly as it benefits you, and therefore your baby.
Cut out alcohol, quit smoking and cut down on caffeine.
Get adequate rest including sound sleep.
Attend a childbirth class. It will help you feel more prepared for delivery.
Check your medications: Talk to your gynaecologist before taking any medicine.
Track your weight: Gaining extra kilos may make it hard to lose weight later. Also, not gaining adequate weight can put the baby at risk for a low-weight birth.
Book an appointment at Motherhood Hospitals. It offers a complete birthing experience to couples by hand-holding them through their journey towards parenthood. We have a team of obstetricians/gynaecologists who are highly experienced in pregnancy care and birthing. With the highest standards of clinical competency, backed by state-of-art technology and proven protocols, Motherhood is committed to offering the best outcomes for the mother and child.
Services we offer include:
Comprehensive pregnancy care, preconception care, pregnancy care, high-risk pregnancy care, 3D/4D ultrasound, early pregnancy scan, NT scan, anomaly scan, growth scan, maternal-foetal medicine, vaccination, antenatal classes, diet and nutrition plan by clinical dietician, exercise during pregnancy designed by highly experienced physiotherapist, antenatal workshops, Lamaze, lactation counselling, postnatal nutrition, postnatal fitness, 24x7 emergency care
Stay update don our latest packages, offer, news, new launches, and more. Enter your email to subscribe to our news letter
SUBSCRIBE
TO OUR NEWS LETTER