A HAPPY ENDING FOR THE YOUNG COUPLE- By Dr. Mirudhubashini Govindarajan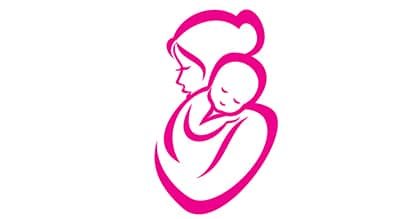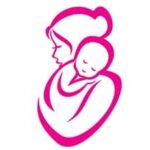 A HAPPY ENDING FOR THE YOUNG COUPLE- By Dr. Mirudhubashini Govindarajan

For long, this young pair had been dreaming of a happy home resounding with the gurgles and laughs of their little bundle of joy. But when this dream failed to turn into reality despite many tries there was extreme disappointment.
Thanjavur-based couple, 24-year-old Sowmya (name changed) and her 31-year-old husband Shrikant (name changed), had been married for three years. After they failed to conceive naturally, they consulted many IVF clinics but to no avail. They were put through many fertility treatments such as Ovulation Induction (in this treatment, a woman is given medication to help in the ovulation process or to increase the number of eggs released from the ovary) and two cycles of Intrauterine Insemination (IUI), wherein the sperms from the male partner are directly placed in the uterus of the woman to increase the chance of conception. But all these treatments failed to get any results. That is when the couple decided to visit Womens Center by Motherhood, Coimbatore.
When they came to us, the couple's previous reports showed that the male partner's sperm count was fluctuating quite remarkably - from no sperms in the semen to about 10 million. We did detailed evaluations of both the husband and wife at our hospital; we found that the wife's parameters were more or less normal while the husband had hormonal imbalances, including low testosterone levels, said Dr. Mirudubhashini Govindarajan, Clinical Director-Obstetrics, Gynaecology & IVF Specialist at Womens Center by Motherhood.
To add to this, the man was morbidly obese with a BMI of 38, which could have been one of the contributing factors. As a first step, the doctor advised him to reduce weight and also put him on medication to bring his hormone levels to normal.
In two months, there was considerable progress. The male partner's weight had reduced, and his hormones levels were better. As a result, the number and quality of the sperms improved.
Ÿ??Following this, we stimulated a few of the wife's eggs for ovulation and carried out an IUI procedure on her. The treatment has borne fruit, and she is pregnant, added Dr. Mirudubhashini.
Many a time, when an infertility couple are seeking fertility treatment, the women is investigated for the cause and a cursory treatment is started. Often, not much attention is paid to the male partner. In about half the couples, there is a problem on the male side also. This may not be apparent by doing semen analysis alone and requires a proper work up to complete the initial assessment. This couple were a prime example of what can be achieved by this approach.
For more information on Advanced Fertility Procedures and Appointments, call 98848 38349.
Stay update don our latest packages, offer, news, new launches, and more. Enter your email to subscribe to our news letter
SUBSCRIBE
TO OUR NEWS LETTER