Breastfeeding Tips For New Moms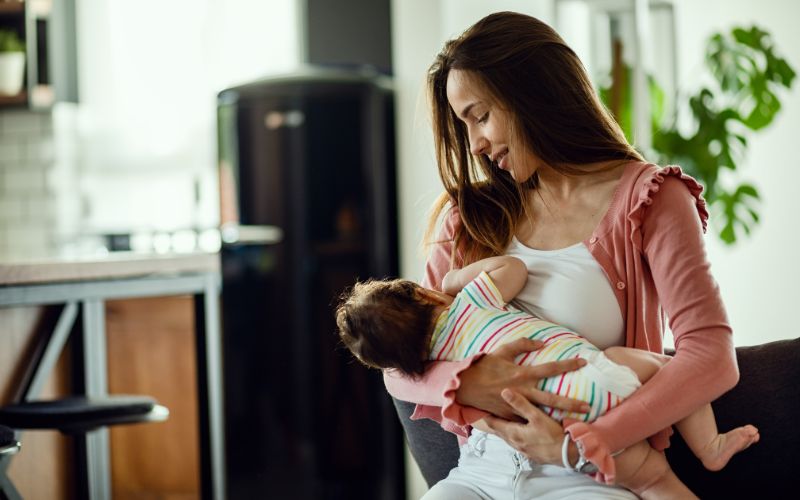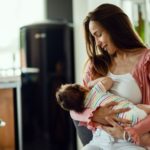 Breastfeeding Tips For New Moms

Author - Dr. Preethika Shetty MBBS, DNB, M.S(OBGY), Fellowship in Reproductive Medicine (ICOG)
Consultant - Obstetrician & Gynaecologist at Motherhood Hospital, Kharadi, Pune
Worried about your nutrients intake and seeking the best ways to feed your baby? Breastmilk encompasses all the required nutrients for the baby along with the immunity factors that it provides against certain diseases or infections.
Quick fact
The nutritional composition of your milk will change over time to keep up with the baby's nutritional needs.
Pre baby breastfeeding consultation
If you are a breastfeeding mother, planning smartly and being patient will lead you in the right path. It is advised to start pre baby breastfeeding preparation while consulting a lactation expert from your nearby pregnancy care centers. When it comes to the best pregnancy care clinic, Motherhood Hospitals transcends in providing specialized services to mothers.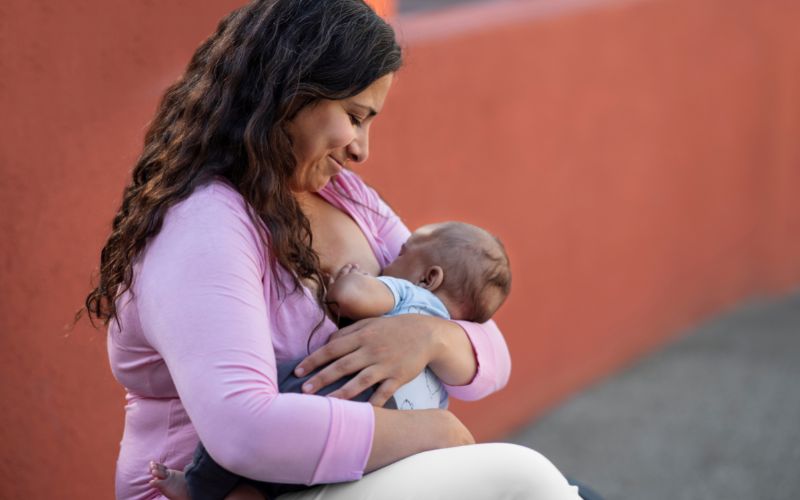 Breastfeeding tips
To ease your further problems, here are some tips that can be helpful for new mothers regarding breastfeeding:
Breastfeed as soon as possible: Always request the doctors to keep the baby with you in the room while in hospital so that you are always available for the baby. After your baby is born, try to breastfeed within the very first hour of birth as it can help in the contraction of your uterus.
Anticipate your baby's wants: You can anticipate your baby's desires even before they start crying out loud by watching some signs like turning or raising head regularly, opening or closing of the mouth, sticking out their tongue or sucking on surrounding things. All these signs can point towards the baby feeling hungry. It creates an intimacy between the mother and the baby that further deepens the relationship.
It is better for the baby to decide how much and how often it needs your nursing: Don't get used to pre planned intervals of feeding time. A baby knows better when they require feeding. Most of the mothers try to wake their sleeping baby because they haven't fed them in hours. It is better to let them sleep peacefully and feed them once they are awake.
Being comfortable with the process: Since you will be breastfeeding for quite a long time, it is better to get comfortable and avoid sitting in an unsupported position that may lead to significant shoulder, back or neck pain. As a result, you may constantly be squirming or moving which can disturb your baby during breastfeeding and raise its irritability and hunger. So, it is better to maintain the best newborn breastfeeding positions that are comfortable for you and the baby. The most recommended and best position to feed a newborn is lying on your side with the baby facing you or sitting in a reclined position with the baby lying in your arms. Besides, you can use a bed or large couch with pillows to support your back and arms.
Relaxing is important: It is equally important while breastfeeding to take rest and relax so that your baby can feel comfortable and not sense your restlessness. If you are living in a stressful environment, try to avoid such places and make changes so that you can breastfeed in peace.
Help your baby get the right position: Your babies can find a right position along the way and you too can help by finding a comfortable position for them.
Here are some recommended positions:
The mouth of your baby should be levelling with your nipple
Baby's head should be tilted backwards slightly
Their chin should be right up against your breast so that their nose remains clear
Don't fear, leaking is natural: You may be leaking from your breasts in the first few weeks, which is common and will disappear with time. It is better to place a nursing pad in your bra for the absorption of leaks.
At Motherhood Hospitals, we have a team of experienced super specialists backed by the latest in infrastructure and facilities. We have the best Gynaecologist in Kharadi, Pune. We are experts in handling complex deliveries, gynaecological, and other surgeries including a range of laparoscopic surgeries.
Do take an appointment with the best Gynaecology hospital in Kharadi, Pune at a centre closest to you. Meet with our doctors who will carry out the required investigations, diagnose the issue and recommend the most appropriate treatment, enabling you to lead an active life.
If you wish to get in touch with Dr. Preethika Shetty, please book your appointment here.
Stay update don our latest packages, offer, news, new launches, and more. Enter your email to subscribe to our news letter
SUBSCRIBE
TO OUR NEWS LETTER