The Importance of Childhood Vaccinations: Ensuring a Healthier Future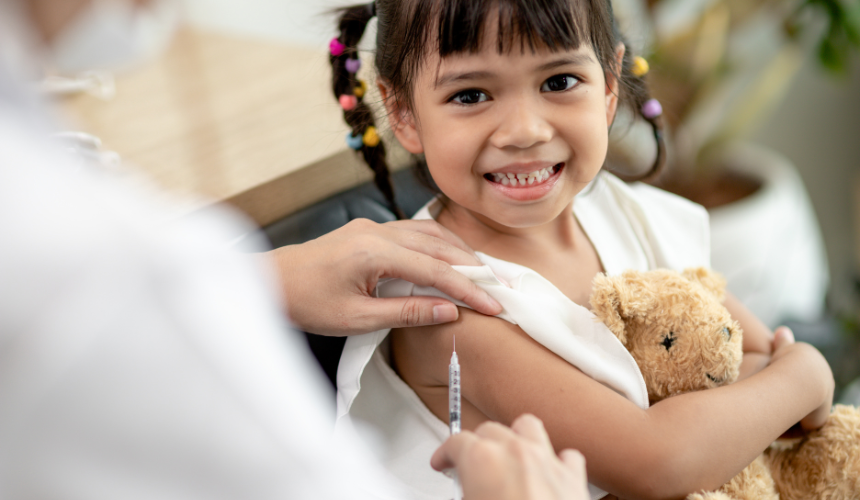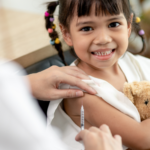 The Importance of Childhood Vaccinations: Ensuring a Healthier Future

Author: Dr.Amit Gupta MBBS, MD, KGMC, PGPN
Consultant: Paediatrician & Neonatologist at Motherhood Hospital Noida
Hello, dear readers! I'm Dr. Amit Gupta, a pediatrician at Motherhood Hospital in Noida. Today, I want to address a topic that holds immense significance for every parent and guardian: childhood vaccinations. As a dedicated healthcare professional, I believe that providing accurate information about vaccinations is crucial for the health and well-being of our children.
 Understanding Childhood Vaccinations
Childhood vaccinations are a cornerstone of preventive healthcare. They are designed to protect our little ones from serious diseases that can have long-lasting effects on their health. These diseases include measles, mumps, rubella, polio, whooping cough, hepatitis, and more. Vaccines work by stimulating the body's immune system to recognize and fight these diseases, providing immunity without causing the actual illness.
Why Are Vaccinations Important?
Preventing Serious Diseases: Vaccinations can prevent diseases that can lead to severe complications, hospitalization, and even death. By vaccinating our children, we shield them from these risks.
Community Immunity: Vaccinations not only protect the individual but also contribute to community immunity. This means that when a significant portion of the population is immunized, the spread of diseases is greatly reduced, offering protection to those who cannot be vaccinated, such as infants, elderly individuals, or those with compromised immune systems.
Eradication of Diseases: Vaccines have played a pivotal role in eradicating or nearly eradicating certain diseases, like smallpox. This highlights the power of vaccinations in eliminating the threat of deadly illnesses.
Cost-Effective Health Investment: Vaccinations are a cost-effective way to prevent disease. The cost of treating vaccine-preventable diseases far outweighs the cost of immunizations.
Dispelling Common Misconceptions
It's natural to have questions about childhood vaccinations. Let's address some common concerns:
Are Vaccines Safe? Yes, vaccines are rigorously tested for safety and efficacy before they are approved for use. Serious side effects are rare, and the benefits far outweigh the risks.
Can Vaccines Overload the Immune System? Vaccines contain only a small portion of the pathogens they protect against, so they do not overload the immune system. In fact, our immune system is exposed to many more pathogens daily.
Do Vaccines Cause Autism? Extensive research has debunked the claim that vaccines cause autism. The original study that made this connection has been discredited and retracted.
Vaccination Schedule
To ensure optimal protection, it's essential to follow the recommended vaccination schedule. This schedule is designed based on the best available scientific evidence and aims to provide immunity at the most vulnerable stages of a child's life.
Conclusion
Childhood vaccinations are a gift we give our children – the gift of protection, health, and a brighter future. As a pediatrician, I strongly recommend following the vaccination schedule recommended by healthcare professionals. If you have any questions or concerns about vaccinations, I'm here to provide accurate information and support. Let's work together to ensure that every child receives the best possible start in life through vaccinations.
Stay safe, stay informed, and let's build a healthier future for our children!
At Motherhood Hospitals, we have a team of experienced super specialists backed by the latest in infrastructure and facilities. We have the best Paediatricians in Noida that consists of a team of paediatric specialists that cater to all the needs of children, across age groups, and provide the best care for your child's development.
Do take an appointment with the best child care hospital in Noida at a centre closest to you. Meet with our doctors who will carry out the required investigations, diagnose the issue and recommend the most appropriate treatment, enabling you to lead an active life.
If you wish to get in touch with Dr. Amit Gupta, please book your appointment here.
Stay update don our latest packages, offer, news, new launches, and more. Enter your email to subscribe to our news letter
SUBSCRIBE
TO OUR NEWS LETTER