Dos and Don'ts For A Safer And Healthier Pregnancy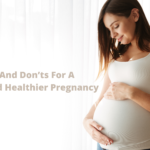 Dos and Don'ts For A Safer And Healthier Pregnancy

Author: Dr. Nusrat A H, MBBS, M.S.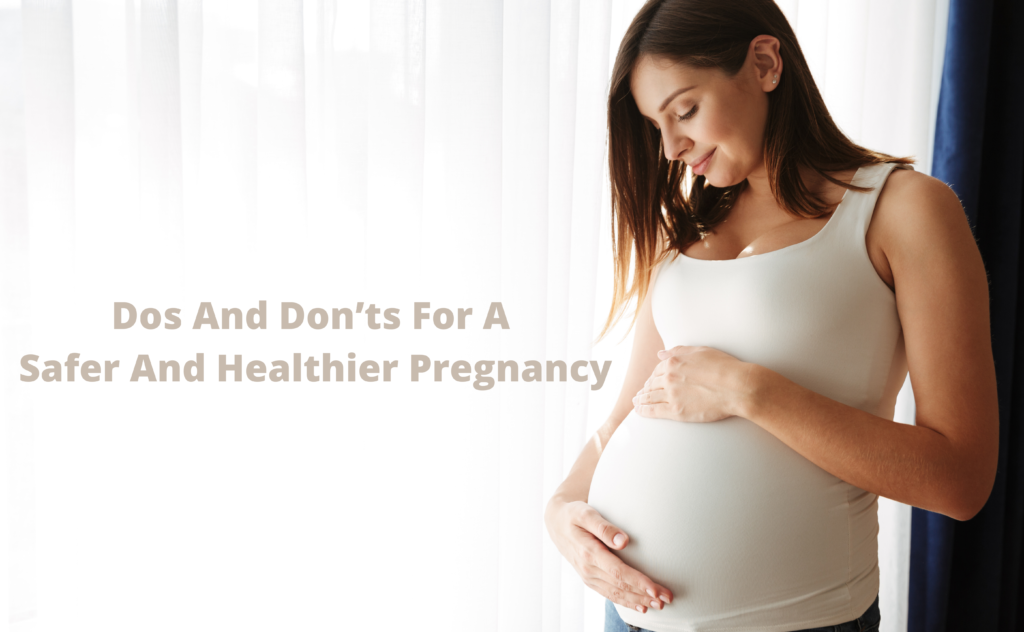 Becoming a mother and expecting your newborn is an overwhelming experience for a woman. This experience brings along various responsibilities that need to be followed even before the baby is born to ensure the newborn comes safe and healthy. In this segment, we'll talk about the healthy pregnancy tips that you should focus on to take care of your unborn baby and how you can be prepared to make parenthood easier.
Start with the preconception period
Your body should be prepared mentally and physically before you look to conceive and it starts from knowing about the potential risk factors and health conditions that may affect you or your baby. Many pregnancies take place without planning. No matter how advanced the prenatal care and medicine available are in today's time, unplanned pregnancies come with the risk of low birth weight or preterm birth of the baby. Experts suggest women should focus on leading a healthier lifestyle before they plan to conceive, so they can avoid any risk or problems that may occur with the mother or her baby.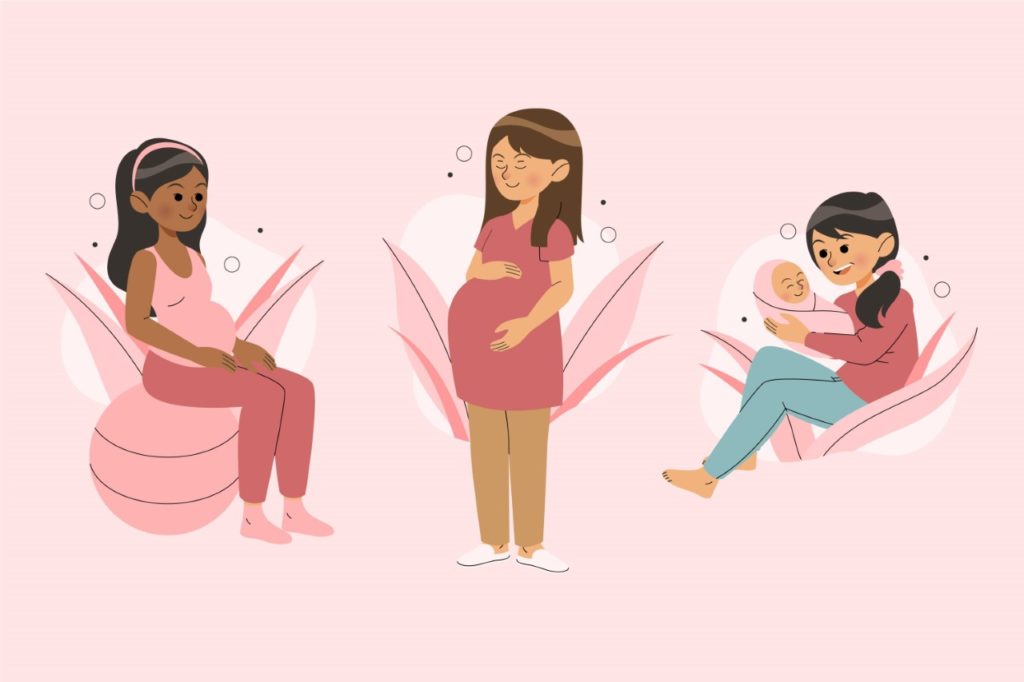 Taking care of the mother and baby's health during pregnancy
A mother encounters a lot of doubts and questions during pregnancy - What should I eat? What are the must-haves? What do I avoid? How do I change my routine to ensure best safety and health for my baby?
Let's talk about the important things to take care of:
Diet: There is endless advice on how much a pregnant woman should eat or avoid eating. However one needs to note that when you are "eating for two" your diet shouldn't be doubled! In reality, it's all about including the foods in your diet that are rich in nutrients for both mother and baby - where eating a balanced meal is enough for both.
Food items that are good for both mother and baby:
Fruits and vegetables
Grains, cereals, and wheat germ
Low or no-fat dairy products (milk, yoghurt)
Meats, poultry, and a few selective fishes
Food items that are best avoided:
Refrigerated meat spreads and refrigerated smoked seafood such as mackerel, salmon, or fishes that have a high concentration of mercury
Unpasteurised milk, juices, and cheeses such as feta or blue cheese
Trying new variations of herbs and plants
Raw sprouts
Stop smoking: Apart from damaging your body and increasing the risk of cancer and heart diseases, smoking is bad for the health of your unborn baby too. Smoking during pregnancy contributes to having a baby with low-weight or heart problems that may take place soon after birth. Along with this, the baby can suffer from cleft lip/palate, and has an elevated risk of Sudden Infant Death Syndrome (SIDS). Smoking has also been the cause of miscarriages in certain women.
Improve your oral health: Apart from the usual dental check-ups that most women go through before getting pregnant, it is advised for them to undergo a complete oral exam during the initial stages of pregnancy. This is because pregnancy gingivitis is very common. It is a condition where gums become swollen and bleed easily. It could be the result of both poor oral hygiene and increased hormone levels during pregnancy. Though there's little evidence to support this, gum diseases may contribute to having a baby with low birth weight.
Stop drinking Alcohol:  Lastly, drinking alcohol during pregnancy can put your baby at high risk of developing Foetal Alcohol Spectrum Disorder (FASD), which results in learning disability, behavioural issues, and abnormal facial features. This damage can take place during the earliest stages of pregnancy, even before the mother is aware that she is pregnant.
If you are looking for the best maternity hospital for normal delivery in Bangalore, then Motherhood Hospital is the answer for you. We have an excellent team of experienced super specialists backed by the latest in infrastructure. We have the expertise to handle complex deliveries, gynaecological, and various other surgeries. Do take an appointment at a centre closest to you and our doctors will make the required investigations, diagnose the issue, and recommend the most appropriate treatment - enabling you to lead an active life.
If you wish to get in touch with
Dr. Nusrat A H
, please book your appointment here.
Stay update don our latest packages, offer, news, new launches, and more. Enter your email to subscribe to our news letter
SUBSCRIBE
TO OUR NEWS LETTER