Five ways to prepare your body for a smooth delivery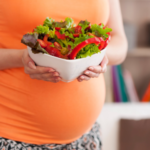 Five ways to prepare your body for a smooth delivery

Author: Dr. Sonal Singhal MBBS, MD
Consultant - Obstetrician & Gynaecologist at Motherhood Hospital, Gurgaon
A normal delivery accounts for a speedy recovery. It has been found that as the baby passes through the birth canal, it gets beneficial bacteria. However, one has to undergo robust preparation to attain a smooth delivery. Here are a few insights on the ways to prepare the body for smooth delivery.
How to prepare for normal delivery: Five tips to prepare for normal birth
Having a balanced diet
Your diet has a lot to do with childbirth. Gaining too much weight during gestation doesn't allow normal delivery. It poses problems during labour. A balanced diet consists of a meal that comprises half a portion of fruits and vegetables, one-fourth portion of lean protein, and one-fourth portion of whole grains.
Walking
It has been found that a scheduled 30-40 minutes walk is necessary for smooth delivery. For mothers who have never exercised before, it is recommended that they begin with fifteen minutes of light walking and build it up gradually.
Prenatal yoga
Breathing exercises and squats could work wonders for labor. It has been found that prenatal stretches help in alleviating common pains associated with pregnancy like back pain, leg cramps, etc.
Kegels and perineal massage
Normal birth is the result of strong pelvic floor muscles. Kegel exercise and perineal massage work wonders for the same. The third trimester is the time when one must begin with Kegels. Perineal massage on the other hand prevents the tearing of vaginal tissues.
Drink Plenty of Water
It has been found that consuming an adequate amount of water helps to prevent urinary tract infections, dehydration, and edema and works wonders for smooth delivery.
Tips to prepare yourself throughout your pregnancy: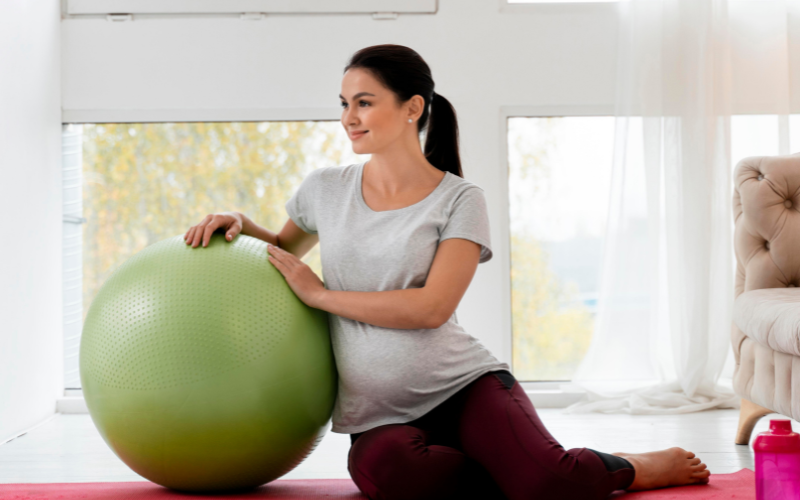 Experts recommend that one must not wait for the baby bump to appear in order to prepare for normal delivery. Instead, the preparation must begin from the very first day itself. One must begin with mild exercises, in the beginning, to make it a habit for the later stages. Likewise, a proper diet chart must be followed from the beginning along with other supplements that are recommended by the specialist. Another aspect of preparing throughout pregnancy includes visiting the doctor regularly.
How to minimize the possibilities of complications during pregnancy?
The root cause of complications lies in an unhealthy uterus. The uterus is a muscle that must be well nourished to avoid complications. All the strength and stamina that is required to push the baby out is stored in the uterus. All the diet and exercise that one undergoes during pregnancy is a part of uterus nourishment and strengthening that is done to avoid complications. Increasing blood supply and nutrition, regular exercises, and expert guidance could therefore help with complications.
A healthy pregnancy diet:
As mentioned earlier, a healthy pregnancy diet includes a half portion of fruits and vegetables, one-fourth portion of lean protein food and one-fourth portion of whole grains. One must go for a nutrient-dense food menu. While proteins and carbohydrates form the majority of calorie intake, one must include diet supplements that account for calcium, iron, folate, and other nutrients. A total of all these forms a healthy pregnancy diet.
Normal delivery exercises:
Pregnancy exercises that help with a smooth delivery shall be enlisted as:
Kegel exercise can be done for pelvic strengthening.
Cobblers pose for increasing endurance and power
Squats for lower body strengthening
Pelvic tilt to strengthen the muscles around the midsection of the body.
Wall slide for spine stabilisation
Hip raise or bridge pose for buttock strengthening
Normal delivery exercises, especially yoga poses, are more inclined to strengthen the pelvic floor. hypnobirthing
Walking and prenatal yoga: study highlights
Prenatal yoga poses are designed especially to meet the body needs of a pregnant woman. Studies highlight that a pregnant woman's heart rate and blood pressure lowers after doing prenatal yoga. It has been found that taking walks during active labor helps ease the intensity of labor. It can also help keep your labor progressing by moving the pelvic bones. This helps position the baby appropriately for a shorter and easier overall birth.
Natural childbirth:
Natural childbirth shall be defined as a way of giving birth that lets nature take its course, to be more specific, going through labor and delivery without the aid of medicines and pain relievers. Apart from the above-mentioned tips, natural childbirth can be aided by a few natural pain management methods that include breathing techniques, meditation, music therapy and breathing exercises that can work wonders for natural childbirth.
Conclusion:
While eliminating surgical procedures and replacing the same with natural childbirth has been on the to-do list of several hospitals. These practitioners are easily accessible in the city as they aren't just confined to the top maternity hospitals in Gurgaon.
Painless normal delivery in Gurgaon is thus quite easy as a result of the presence of these practitioners who combine relaxation, breathing, and visualization methods to ease labor pain. Hypnobirthing has now become a trend amongst the best hospitals for normal delivery in Gurgaon. The best gynecologists in Gurgaon ensure complete safety for all expecting and aspiring mothers.
At Motherhood Hospitals, we have a team of experienced super specialists backed by the latest in infrastructure and facilities. We have the best Gynaecologist in Gurgaon. We are experts in handling complex deliveries, gynaecological, and other surgeries including a range of laparoscopic surgeries.
Do take an appointment with the best Maternity hospital in Gurgaon at a centre closest to you. Meet with our doctors who will carry out the required investigations, diagnose the issue and recommend the most appropriate treatment, enabling you to lead an active life.
If you wish to get in touch with Dr. Sonal Singhal, please book your appointment here.
Stay update don our latest packages, offer, news, new launches, and more. Enter your email to subscribe to our news letter
SUBSCRIBE
TO OUR NEWS LETTER