How long can I go without eating while pregnant?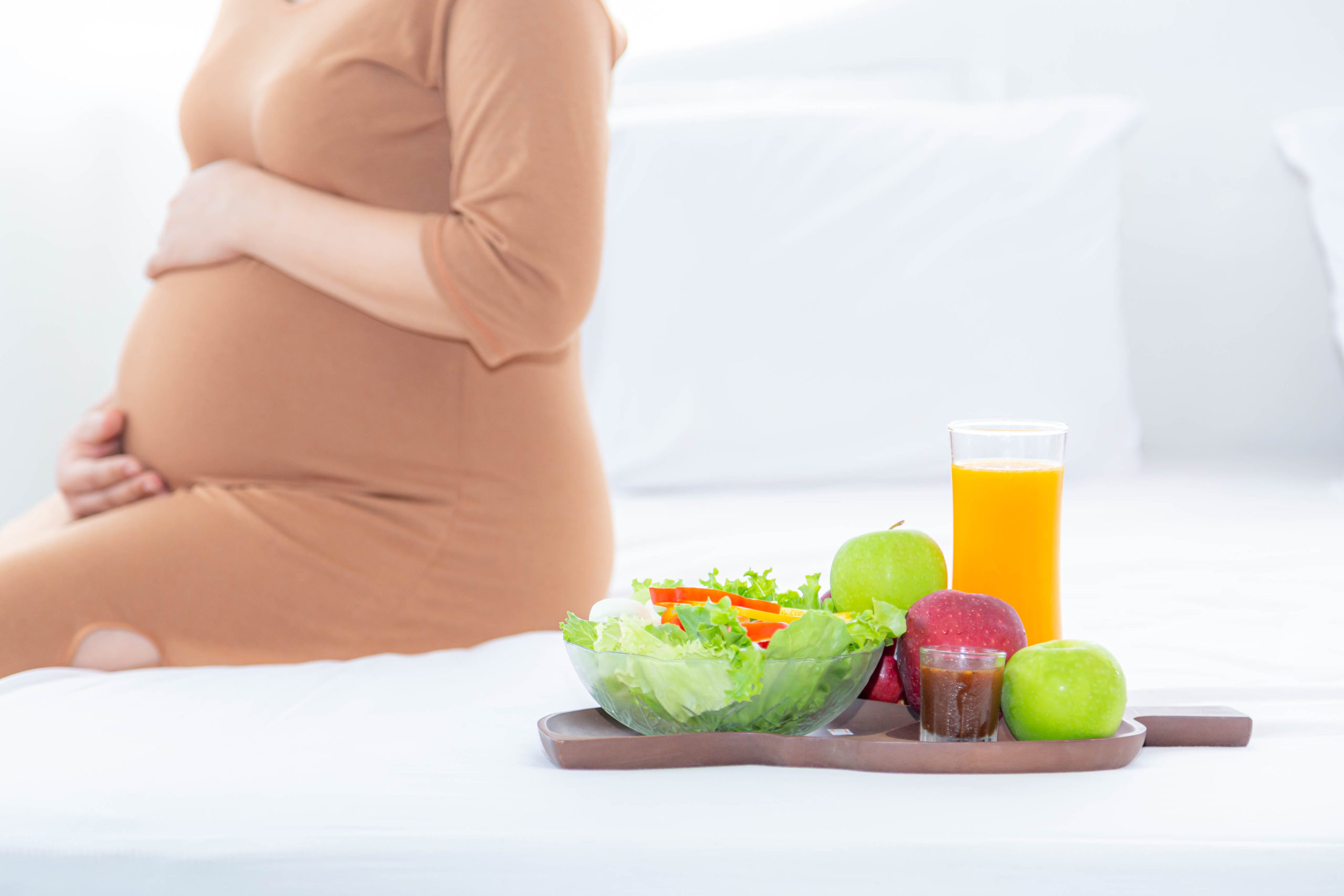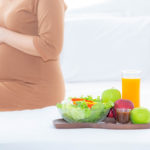 How long can I go without eating while pregnant?

Author - Dr. Shefali Tyagi MBBS, DGO, FRCOG, MRCOG, PGDMLE, PGDPC, FRANZCOG
Consultant - Obstetrics & Gynaecology at Motherhood Hospital, Sarjapur
Pregnancy is the phase where your body undergoes various changes. You start knowing these changes better as your delivery date gets closer. For a few people, these changes may be worrisome. If you begin to gain weight, you must realize that there are food items to keep you healthy. There may be many alternatives to opt for. Conceiving foods are those that help you maximize your fertility.
Most religions consider fasts as a ritual of gratitude towards god. And even atheists may practice fasts as a trend. But do you think it's safe to observe fasts when you are pregnant or breastfeeding? Fasts you observe for religious causes are different from those observed to manage weight.
How much weight gain is in a healthy range in pregnancy?
Mothers should always rely on a healthy and balanced diet plan as they plan to conceive or attain the conception. A healthy weight is mandatory to ensure that both mother and baby are in good health. 
The women with a normal body weight should aim for an increase of around 11kg to 16kg.
Women who are obese before their pregnancy shouldn't gain above 7kg to 11kg as they become pregnant.
Women who are underweight before their pregnancy should seek their obstetrician's advice.
The obstetrician may consider checking your medical history.
Your obstetrician may recommend an increase of around 12kg to 18kg.
What conceiving foods should you add to your platter?
The day you prepare to conceive is perhaps the day that makes you more diet-conscious than ever. If you are preparing a platter that makes you fertile, here are the foods to add.
Beets are perhaps the most underrated foods. Beetroots may help improve blood flow to the uterus. It ultimately aids embryo implantation.
Sweet potatoes contain beta-carotene, an ingredient best known to aid the production of progesterone.
Folate and zinc are the two antioxidants known to deactivate the free radicals. Raspberries, blueberries and strawberries contain antioxidants that enhance fertility. Just add berries to your platter along with some healthy fat and proteins.
If you enjoy a snack that spices up your evening, walnuts will be the best bet. Walnuts are an excellent source of Vitamin E and omega-3 fatty acids. They even contain B vitamins and protein. Apart from being turbocharged fibres, they are the only vegetarian foods containing omega-3 fatty acids.
Male fertility is unquestionably as important as female fertility. Sunflower seeds improve sperm motility and boost the male libido by increasing the sperm count. Sunflower seeds make one of the best garnishes for your favourite delicacies.
Green leafy vegetables are an all-time favourite for many. They are the evergreen boosters of health. But they are especially important when you are planning to get pregnant. Leafy green vegetables are a rich source of iron, folate, calcium and many other essential nutrients.
Is it safe to observe fast when you are pregnant?
Carrying a baby tends to increase your nutritional needs by about 300 calories per day. Fasting in pregnancy may be difficult. Some researches show that staying away from food or fasting for any length of time in pregnancy may contribute to the production of ketone bodies. Ketone bodies are the molecules produced by the liver in periods of low food consumption. They may leave adverse effects on the foetal health. These are the factors that predispose pregnant women to risks. You must abstain from fasts while carrying.
Most religious disciplines exempt pregnant and lactating women from fasts. Hydration is often the key to maximize your prenatal health naturally. Water plays a crucial role in the healthy growth of a baby. Therefore, it's essential to stay hydrated in every phase of pregnancy. Many studies link dehydration to various health issues such as preterm labour, birth defects and low amniotic fluid. It's best to seek your obstetrician's guidance and stay under a midwife's observation. Ask your dietician/obstetrician about how to round off a 'conceiving diet'/pregnancy diet plan.
You should ask your obstetrician if it's safe to observe a fast in pregnancy. Most obstetricians will ask you to drink at least 8 glasses of water a day. You may be asked to stay away from any strenuous physical activity. No two pregnancies are the same. If your obstetrician confirms that it's safe to observe a fast, you may proceed. Your obstetrician may consider many other factors before allowing you to fast. The factors may be the trimester you are in, your medical history, previous deliveries and the medical conditions underlying. Your obstetrician may ask you to prevent loss of fluids.
How safe is it to observe fasts while breastfeeding?
Breastfeeding adds more to the nutritional requirements. You may need at least 450 to 500 extra calories per day. You may gradually start feeling better and decide how you can start or continue fasting. Almost every religious discipline would exempt mothers who are breastfeeding from fasting.
Most reputable obstetricians agree that fasting for a day doesn't affect milk production or the mother's health or baby's health. The only condition for a fast in breastfeeding is that both mother and baby should be in good health. Moms should seek an obstetrician's advice. Obstetricians may advise you to increase your fluid intake before fasting.
The other condition for a safe fast is your abstention from strenuous exercises. Fasts tend to burn too many calories. And if you are fasting, strenuous exercise may complicate the overall health. If you feel thirsty, it's a likely sign redirecting you to increase your water intake. Moms who are breastfeeding should habituate themselves to regular water intake. A few additional glasses every day while nursing may elevate your overall approach.
However, your obstetrician may not want you to extend your fast on any grounds. Extending fasts while breastfeeding may hamper the milk quality. It may affect your baby's health. Your obstetrician may even prevent you from observing a fast soon after the childbirth. The reason why you should abstain from fasting instantly after childbirth is exhaustion. Your body and your baby are recovering from exhaustion after delivery. Your body is busy establishing the maternal milk routine. A healthy breastfeeding diet is as important as healthy conceiving foods. Therefore, extending a fast in pregnancy or breastfeeding isn't always a good idea.
At Motherhood Hospitals, we have a team of experienced super specialists backed by the latest in infrastructure and facilities. We have the best fetal medicine specialists in Sarjapur Road, Bangalore. We are experts in handling complex deliveries, gynecological, and other surgeries including a range of laparoscopic surgeries.
Do take an appointment with the best maternity hospital in Sarjapur Road, Bangalore at a center closest to you. Meet with our doctors who will carry out the required investigations, diagnose the issue and recommend the most appropriate treatment, enabling you to lead an active life.
If you wish to get in touch with Dr. Shefali Thyagi, please book your appointment here.
Stay update don our latest packages, offer, news, new launches, and more. Enter your email to subscribe to our news letter
SUBSCRIBE
TO OUR NEWS LETTER