How to calculate your due date?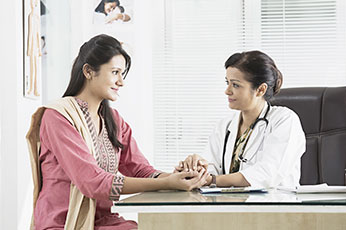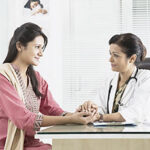 How to calculate your due date?

There are multiple ways to calculate your date, as follows:
First day of last period: The best way to estimate your due date is to count 40 weeks, or 280 days, from the first day of your last menstrual period (LMP). Another useful way is to subtract three months from the first day of your last period and add seven days.
Conception date: If your cycle is irregular, the LMP method may not work for you. Just add 266 days to get your estimated due date.
IVF transfer date: If you ve gone throughassisted reproductive technology cycles, you can calculate your due date more precisely using your IVF transfer date.
If you are already pregnant, then book an appointment at Motherhood Hospitals. It offers a complete birthing experience to couples by hand-holding them through their journey towards parenthood. With the highest standards of clinical competency, backed by state-of-art technology and proven protocols, Motherhood is committed to offering the best outcomes for the mother and child.
Services we offerinclude:
Comprehensive pregnancy care, preconception care, pregnancy care, high-risk pregnancy care, 3D/4D ultrasound, early pregnancy scan, NT scan, anomaly scan, growth scan, maternal-foetal medicine, vaccination, antenatal classes, diet and nutrition plan by clinical dietician, physiotherapy, antenatal workshops, Lamaze, lactation counselling, postnatal nutrition, postnatal fitness, 24x7 emergency care
If you have failed IUI, IVF treatment, then book an appointment at Motherhood Fertility. We are a renowned fertility and reproductive centre, well-equipped with expert doctors (male andrologists), female fertility doctors, skilled team of nurses, counsellors, physiotherapists, and clinical dieticians. The team of experts provides comprehensive fertility services like IUI treatment, ICSI, artificial insemination and IVF treatment backed by our state-of-the-art andrology lab.The team conducts all fertility tests for men, women and advanced laparoscopic and surgical treatments for all fertility issues.
Stay update don our latest packages, offer, news, new launches, and more. Enter your email to subscribe to our news letter
SUBSCRIBE
TO OUR NEWS LETTER