How to nurture your pregnancy?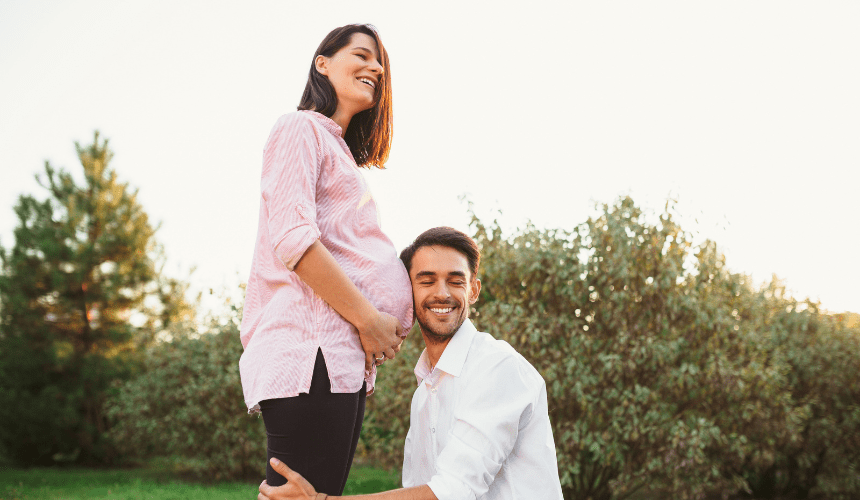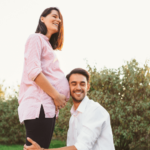 How to nurture your pregnancy?

Author: Dr. Manisha Tomar MBBS, DNB, DGO
Consultant: Obstetrician & Gynaecologist at  Motherhood Hospital, Noida  
Introduction
Pregnancy is a beautiful journey filled with excitement and anticipation, but it also comes with a responsibility to ensure the health and well-being of both the mother and the baby. To shed light on some essential aspects of a healthy pregnancy, we've turned to the expert guidance of Dr. Manisha Tomar from Motherhood Hospital, Noida. In this blog, we'll discuss various topics ranging from foods to avoid during pregnancy to handling stress and travel. Let's dive in! 
Foods to Avoid During Pregnancy 
One of the first things an expectant mother should consider is her diet. What you eat can directly impact your baby's development. Dr. Manisha Tomar emphasizes the importance of avoiding certain foods during pregnancy: 
These may contain harmful bacteria like salmonella or E. coli, which can lead to food poisoning. 
Raw Seafood: Raw fish or shellfish may carry parasites or bacteria that can be harmful to the baby. 
Unpasteurized Dairy Products: These can harbor listeria, a bacterium that can lead to serious complications during pregnancy. 
High-Mercury Fish: Large predatory fish like shark, swordfish, king mackerel, and tilefish should be avoided as they contain high levels of mercury, which can harm the baby's developing nervous system. 
Pregnancy and Caffeine 
Moderation is key when it comes to caffeine during pregnancy. Dr. Manisha Tomar recommends limiting caffeine intake to around 200-300 milligrams per day, equivalent to one 12-ounce cup of coffee. Excessive caffeine consumption has been linked to an increased risk of miscarriage and preterm birth, so it's best to exercise caution. 
Alcohol and Pregnancy 
Alcohol and pregnancy don't mix. Dr. Tomar advises complete abstinence from alcohol during pregnancy. Even small amounts of alcohol can potentially harm the baby, leading to fetal alcohol spectrum disorders (FASDs), which can cause lifelong physical, behavioral, and intellectual disabilities. 
Smoking and Pregnancy 
Smoking during pregnancy is another major no-no. The harmful chemicals in cigarettes can restrict the baby's oxygen supply, increase the risk of preterm birth, and lead to other complications. Quitting smoking is crucial for the health of both the mother and the baby. 
Pregnancy and Stress 
Stress can have adverse effects during pregnancy. Dr. Manisha Tomar encourages expectant mothers to find healthy ways to manage stress, such as meditation, yoga, deep breathing exercises, and seeking support from loved ones or professionals. Chronic stress can lead to preterm birth and low birth weight, so it's important to prioritize mental well-being. 
Pregnancy and Travel 
Traveling while pregnant is generally safe, but it's essential to take precautions. Dr. Tomar suggests consulting with your healthcare provider before planning any trips. Avoid long journeys, stay hydrated, wear comfortable clothing, and take frequent breaks to stretch your legs. Ensure you have access to medical facilities at your destination, just in case. 
Pregnancy and Work 
Balancing work and pregnancy can be challenging, but it's vital for your well-being. Dr. Manisha Tomar advises pregnant women to communicate openly with their employers about their pregnancy and any necessary accommodations. Ensure your work environment is safe, and take breaks to rest as needed. 
Conclusion 
 Pregnancy is a remarkable journey that requires careful consideration of various factors. Dr. Manisha Tomar's expert guidance highlights the importance of a healthy diet, avoiding harmful substances like caffeine, alcohol, and tobacco, managing stress, and taking precautions during travel and work. By following these guidelines, expectant mothers can nurture a healthy pregnancy and set the stage for a bright and beautiful future for their little ones. Remember, the well-being of both mother and baby is paramount! 
At Motherhood Hospitals, we have a team of experienced supers specialists backed by the latest infrastructure and facilities. We have the best gynaecologist in Noida. We are experts in handling complex deliveries, gynaecological, and other surgeries including a range of laparoscopic surgeries. 
Do take an appointment with the best woman care hospital in Noida at a centre closest to you. Meet with our doctors who will carry out the required investigations, diagnose the issue and recommend the most appropriate treatment, enabling you to lead an active life. 
If you wish to get in touch with Dr. Manisha Tomar please book your appointment here.
Stay update don our latest packages, offer, news, new launches, and more. Enter your email to subscribe to our news letter
SUBSCRIBE
TO OUR NEWS LETTER