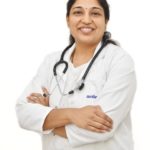 Dr. Teji Dawane
Pregnancy Care/ Obstetrics
Author: Dr. Sanjay Wazir MBBS, MD - Pediatrics, DM - Neonatology
Consultant: Medical Director (NCR)- Neonatology at Motherhood Hospital, Gurgaon
Becoming a parent can be a bit overwhelming and being a first-time mom has its own set of challenges as you get introduced to a lot of new things, ranging from breastfeeding to soothing a crying baby. Most first-time moms go into motherhood with expectations. What they'll be like as a mom, how they'll feel and even what the baby will be like. But your idea of parenthood and the reality of being a parent will likely be two very different things.
The truth is in the first few weeks, you'll learn a lot about yourself and being a parent. As your little one depends on you for everything, your responsibility increases. You may be quite anxious about the situation. It is alright to worry, just remember not to allow it to overpower you. Some of the common situations that most moms face are:
Why is my baby crying frequently?
In the initial months, you will notice your baby crying frequently. Instead of stressing on the eating and sleeping habits or what could be wrong with the child, find ways of soothing your child and get him / her to adapt to the people and surroundings.
Am I feeding the child right?
Breastfeeding is a new challenge which most moms experience during their initial days of childbirth. Some babies do not suck properly or reject the breast milk. Instead of thinking of alternatives, it is always advisable to reach out to your doctor who will provide you with the right solution.
Handling the newborn
It can be an overwhelming experience to get through the child's routine. Be it giving the child a bath, feeding or clipping the nails. These routine things can make you feel nervous. But, nevertheless, following your maternal instincts will help you cater to all the needs of your baby confidently.
Bowel movement
The bowel movement of your child is not constant. It could be too frequent or no bowel movement for days. An irregular routine can upset you. If you notice any abnormal change in the bowel movement or color, reach out to the doctor instead of panicking and you will get the right solution.
Spitting milk after a breastfeed or during burping
It is absolutely normal for a baby to spit up some milk immediately after a breastfeed or during burping. This should not be a cause of concern. If the baby is regularly spitting or throwing up and not gaining weight, then it is the time to consult a doctor.
Changing diapers
Changing diapers is another important thing as your child diapers get soiled almost after every feed during the initial days. Not changing the diapers will not only make the child uncomfortable but will also be prone to infections. These are a few guidelines and there are numerous things that you need to take care of for your newborn. However, remember this experience of a lifetime which you will always cherish .
At Motherhood Hospitals we have a team of experienced supers specialists backed by the latest infrastructure and facilities. We have the best gynaecologist in Kharadi, Pune. We are experts in handling complex deliveries, gynaecological, and other surgeries, including various laparoscopic surgeries.
Do make an appointment with the best maternity hospital in Kharadi, Pune at a centre closest to you. Meet with our doctors, who will carry out the required investigations, diagnose the issue and recommend the most appropriate treatment, enabling you to lead an active life.
If you wish to get in touch with Dr. Preethika Shetty, please book your appointment here.
Stay update don our latest packages, offer, news, new launches, and more. Enter your email to subscribe to our news letter
SUBSCRIBE
TO OUR NEWS LETTER