Birth Defects & Exposure To Prescription Drugs In The Womb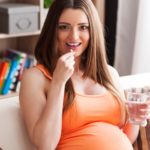 Birth Defects & Exposure To Prescription Drugs In The Womb

What are Birth Defects?
When there is any visible, chemical or internal abnormality in the newborn, it is referred to as a birth defect. This defect may be a result of genetic factors, radiation or exposure to some drugs. It is important to know how some drugs can pertain to birth defects if taken without acknowledgement. It is due to the fact that some substances can affect the development of a fetus along with influencing the health of the mother as pregnancy is the crucial stage in one's life.
Prescription medicine is used to treat a health condition when recommended by a health provider. A certain exposure to some drugs proffers high chances of disabilities in the fetus, particularly congenital disabilities, which are known as teratogenic drugs. These disabilities can concur to infant mortality along with leading to premature birth, low birth weight, miscarriage etc.
Factors that Can Harm the Development of the Fetus
The baby inside the womb goes through two important developmental stages; an embryo stage during the first 10 weeks where the systems and organs are formed, and the fetal stage where the growth of the organs and fetus happens. During the fetal stage, the developing baby is more at risk of injury or any abnormality where infections and drugs are some significant causes that can damage it. There are certain factors that are underlined for potentially harming the development of the fetus, like the type of drug, size of the dose, how frequently it is used, the stage of pregnancy, individual response etc.
The Risk of Teratogenic Drugs During Pregnancy
Some drugs are most severe during the first three months of pregnancy, like Thalidomide which was used to treat nausea can cause birth defects known as phocomelia, and Isotretinoin (used to treat skin conditions) can cause malformations and abnormalities in the skull, CNS and heart.
Stay update don our latest packages, offer, news, new launches, and more. Enter your email to subscribe to our news letter
SUBSCRIBE
TO OUR NEWS LETTER