COVID Vaccination & Baby Care post pregnancy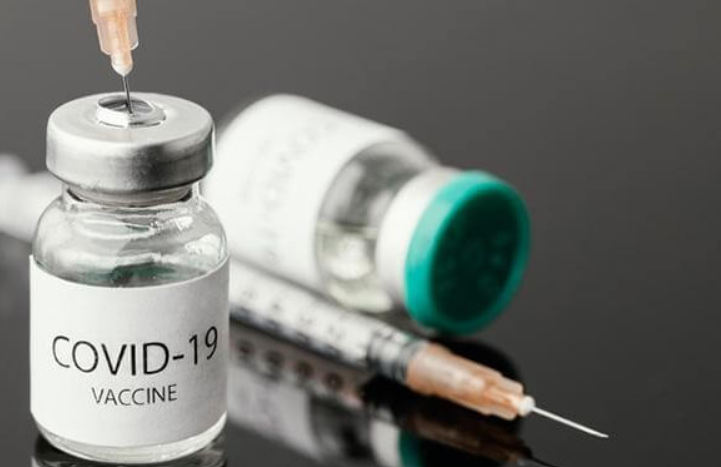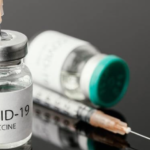 COVID Vaccination & Baby Care post pregnancy

COVID-19 pandemic and vaccination:
COVID-19 is leaving a significant impact on social, economic, and medical fronts worldwide. Older adults and many other age groups with existing conditions are at higher risk of COVID-19 and its morbidities. Very few cases of COVID-19 are reported in newborn babies. At present, there's no concrete evidence of vertical transmission of COVID-19 from the infected pregnant ladies to their foetuses. Studies even see no traces of the virus in the samples of breastmilk. Studies, however, warrant preventive measures and sanitary protocols while handling the cases of COVID-19. To prevent the transmission of the virus from mothers to their kids, the women should observe standard protocols while carrying their munchkin or breastfeeding.?˜?˜
Are there any risks of COVID-19 vaccination in pregnancy?
A safe vaccine presents itself such that its benefits can outweigh the risks. However, pregnant women need to take the vaccine under obstetric guidance. While taking the vaccine, pregnant women and their obstetricians should oversee the symptoms and medical history. If a pregnant woman has any existing conditions, it may be important to stay under clinical supervision. The vaccines, however, may help safeguard both mother and her child from any future issues. The mother should consider taking as many doses as recommended by the obstetrician. You should wear a mask and maintain social distancing as you previously did even after receiving vaccinations.
How does COVID-19 complicate the pregnancy?
Some women with COVID-19 may develop severe symptoms. Compared with nonpregnant counterparts, women with COVID-19:
might be 3 times more likely to be treated at the ICU
may require advanced life support and a breathing tube
Might have a very low risk of death due to COVID-19
What types of symptoms/conditions can complicate the incidence of COVID-19 in pregnant women?
The risk of COVID-19 infection itself depends upon a pregnant lady coming into contact with someone with COVID-19. You may be at a higher risk of infection specifically if you live in a high-risk area or are in a profession where you come into contact with infected people more frequently. Advanced maternal age may be a risk factor for COVID-19 infection. Women with several pre-existing health conditions may be at a higher risk of infection. The health conditions may include a body mass index above 35kg/m2, heart diseases, diabetes or high blood pressure (hypertension). 
Are there any factors to consider before taking the COVID-19 vaccine in pregnancy?
Eligibility for COVID-29 vaccines may vary from area to area. Healthcare practitioners and staff members are likely to undergo the first vaccination drive. The next category to include in the vaccination drive might be people with certain health conditions, nurses, essential workers, and people above 60 years of age. Since pregnancy is one of the risk factors for severe COVID-19, the condition may make you eligible for the vaccines, depending on the region you are living in. 
Below are the factors you may consider discussing with your obstetrician or healthcare provider before taking the vaccine:
Consider taking the vaccine immediately as it's available for you:
You must take the vaccine under various circumstances. You may consider taking the vaccine promptly if you have additional risk factors such as diabetes, advanced age, high blood pressure (hypertension), or obesity. If you are in a profession including healthcare and if you think you are at risk, take the vaccine as it becomes available to you. 
Consider waiting till childbirth to appear for the vaccination:
If your obstetrician confirms that pregnancy may be a risk factor for serious complications, you may consider taking the vaccine after childbirth. It's beneficial provided you follow the obstetrician's guidelines properly and uphold safety protocols actively. 
Discuss with your obstetrician if you think deferring the vaccination is important:
You may consider postponing the vaccination under various circumstances. A few pregnant women might have exceptional risk factors and uncontained exposures. The onset of the second trimester may minimize the risk of spontaneous abortion. If your obstetrician allows you, you may consider postponing the vaccination until after childbirth. 
If the benefits outweigh the risks
If your obstetrician recommends a vaccine whose benefits outweigh the risks after being infected with COVID-19, take the vaccine. However, it's important to keep the concerned officials in the loop to get the latest updates on vaccine availability. The vaccines may be subject to availability in your vicinity depending on various factors.
Is it likely for the COVID-19 to be transmitted through breastfeeding?
Studies worldwide haven't yet detected active COVID-19 in the breastmilk of any mother diagnosed with or suspected to carry COVID-19. Therefore, it might be highly unlikely that the breastmilk expressed by a mother with confirmed or suspected COVID-19 can transmit the virus. Researchers are still underway to confirm whether breastmilk can infect the baby with COVID-19 or not. 
Can a mother residing in containment zones opt to breastfeed her baby?
Yes, a mother can opt to breastfeed her baby owing to its lifelong health and growth benefits for the baby. Breastfeeding is known to even better the mother's health. Contrary to the presuppositions, the studies worldwide haven't detected any chances of breastfeeding infecting the baby. Your obstetrician may recommend you to breastfeed your baby with various safety protocols.
Is immediate skin-to-skin care and breastfeeding safe even if the mother has confirmed or suspected COVID-19?
Of course, it may be safe. Your obstetrician may guide you under various recommended or stopgap precautions. The safety parameters or protocols might be the same worldwide. However, stopgap solutions are a possibility under exceptional circumstances. Immediate and regular skin-to-skin care and kangaroo mother care enhances the thermal regulation of newborn babies. It may also help better various other physiological outcomes in the babies. Neonatal mortality is one of the most important factors to highlight. Keeping the baby close to the mother allows early breastfeeding. It may help curb the chances of neonatal mortality. The enormous benefits of skin-to-skin contact and kangaroo care noticeably outweigh the risks of COVID-19 transmission. 
What are the alternatives if a mother has confirmed COVID-19 or is a PUI?
There are various alternatives to breastfeeding a baby or an infant:
A. Expressed breastmilk:
Hand expression may be a method to avail the breastmilk. Many may use a mechanical pump. It may be subject to the obstetrician's approval. Both pump expression and hand expression are equally beneficial.
Expression of breastmilk has many other benefits including the mother's renewed ability to breastfeed after recovery.
The helper should observe and maintain all the safety protocols under the obstetrician's guidance.
The mother's decision may also matter while expressing the breastmilk. 
B. Donor milk:
In the event of a mother's inability to express milk, she may consider availing donor's milk. It may be subject to availability in these tough times. 
How to uphold and maintain safety precautions while breastfeeding if the mother has or is suspected to carry COVID-19?
If a mother is diagnosed with or is suspected to carry COVID-19, she must:
Fasten the mask recommended by the obstetrician or medical staff while breastfeeding.
Replace the mask promptly under the obstetrician's or medical staff's supervision.
Avoid the reuse of the masks under any circumstances.
Unbutton or unwrap the mask from behind instead of touching the frontal sections.
Wash the hands regularly using the sanitizer as per the obstetrician's guidelines.
Regularly disinfect the surfaces around using the disinfectant recommended by the obstetrician/medical staff.
Stay update don our latest packages, offer, news, new launches, and more. Enter your email to subscribe to our news letter
SUBSCRIBE
TO OUR NEWS LETTER