Importance Of Good Gynaecologists In Women's Health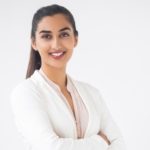 Importance Of Good Gynaecologists In Women's Health

Annual Gynaecologist Check-ups for Women's Health
In order to sustain a healthy life, a woman must visit a good gynaecologist. A gynaecologist deals with the medical care of women and their reproductive system. Every woman should make a visit to a gynaecologist annually for better health and to manage other changes in their life. Women can face a lot of health issues that can become serious if not treated at the right time so it becomes essential to look for treatment.
Managing Changes and Complications with Gynaecological Care
From the very onset of puberty, there are significant changes like breast development, pregnancy to menopause, etc. during which the risk of diseases also increases in women. Managing these changes and other diseases is a field specialized by a gynaecologist who creates awareness and gives suggestions to maintain sound physical and mental health.
It is recommended to visit the gynaecologist between 13 and 15 years of age where a relationship can be established between the patient and the doctor. It can lead to creating awareness about reproductive health topics which includes menstruation. After crossing the age of puberty, during pregnancy, visiting a gynaecologist is a must-go. There are various aspects of pregnancy that can lead to high-risk conditions that can affect the mother and a gynaecologist comes to safeguard the person.
Gynaecologists: Educators and Counselors for Women's Reproductive Health
The general recommendations and planning to reduce complications of the pregnancy are a way out where a gynaecologist plays an important role to help in the management of this period.

Throughout different stages of life, proper education, counselling and prevention methods are excellent guidance that can help a woman to maintain her overall health being. These services are rendered by gynaecologists who can also manage complications of major diseases as well. Therefore, in order to understand the importance of health, it is important to visit a gynaecologist once in a while.
Stay update don our latest packages, offer, news, new launches, and more. Enter your email to subscribe to our news letter
SUBSCRIBE
TO OUR NEWS LETTER