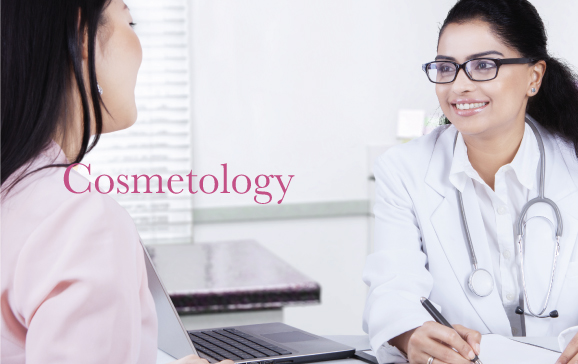 At Motherhood Hospitals, we provide comprehensive breast health care, from screening and diagnosis, to enhance the appearance, size, and contours of a woman's breasts. We offer traditional breast augmentation, breast lift procedures to reduce the weight of your breasts, as well as breast reductions.
Our breast health services include:
Breast Augmentation – Breast augmentation, or "augmentation mammoplasty", is a surgical procedure that may be done to improve the size, shape or fullness of a woman's breast for various reasons. For some women, breast augmentation is a way to enhance self-image and self-confidence. Mothers often choose to have breast augmentation to regain the breast size they had before their pregnancy. The procedure usually involves the insertion of a silicone or saline implant behind the muscle wall to improve or restore the bust line by one or more cup sizes.
Breast Reduction – Breast reduction, or "reduction mammoplasty", is often performed for physical relief rather than simply cosmetic improvement. Women with very large breasts may experience a variety of medical problems caused by excessive weight, including back and neck pain, brassiere lines, skin irritation, skeletal deformities, and breathing problems. In addition, very large breasts may make a woman or teenage girl feel very self-conscious. This procedure helps them in overcoming depression too.
Sagging Breasts/Breast Lift – This surgical procedure helps in reshaping and lifting saggy breasts. For women over a certain age, who have experienced multiple pregnancies and prolonged nursing or changes in body weight, a change in the appearance of breasts is normal. Breast sagging begins with the loss of elasticity of the skin, which results in the drooping and shape of the breast. Mastopexy can also be combined with the reduction of areola, which is the darker skin surrounding the nipple. Breast implant or fat grafting to breasts can be performed in conjunction with breast lift surgery. Breast lift surgery is performed with a variety of different methods and hence scars can be placed in different areas and locations of the breasts. Mastopexy results in the smaller lifted breasts.
Scarless Lump Removal – This procedure is performed to either diagnose or treat an abnormal lump in the breast. Breast lumps are very common. Most women experience one or more breast lumps at some point in their lives. Also, these are commonest in the age group under 30 years. These can be removed entirely by using different techniques that leaves almost no scarring on your breast. Multiple lumps can be removed through this single incision.
Breast Cancer Reconstruction – Breast reconstruction is a type of surgery for women who have had their breasts removed (Mastectomy). The surgery rebuilds the breasts so that it is about the same size and shape as it was before. The nipple and the darker area around the nipple can also be added. The reconstructive options may be implants, tissue flaps, or a combination of both. If there is enough good and durable skin cover, the replacement of the breast with an implant is often the easiest and most preferred option. If the patient desires a natural tissue breast reconstruction, then any of the tissue flaps can be used.