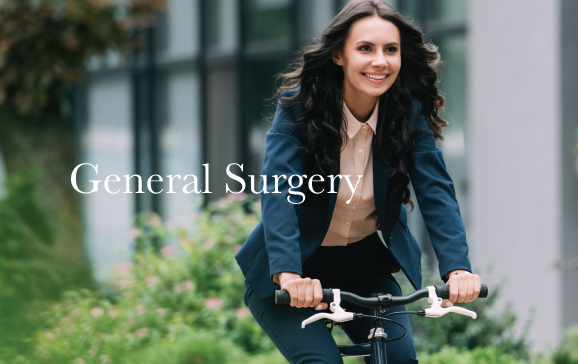 Breast Self Exam
It is important to examine your breast regularly, and it is the easiest way to find breast cancer early. The best time to do a breast self-exam is a few days after your monthly menstrual cycle ends. Women who have stopped menstruating should do their BSE on the same day every month. Women using oral contraceptives should do their BSE each month on the day they begin a new package of pills.
Step 1: Start by looking at your breasts in the mirror with your shoulders straight and your arms on your hips. Look for their usual size, shape, and colour. If you notice any dimpling, puckering, or bulging of the skin, inverted nipples, redness, soreness, rash, or swelling, inform your doctor immediately.
Step 2: Raise your arms and look for the same changes.
Step 3: Look for signs of fluid coming out of one or both nipples. This could be watery, milky, or even yellow fluid or blood.
Step 4: Feel your breasts while lying down, using your right hand to feel your left breast and then your left hand to feel your right breast. Use a firm, smooth touch with the first few finger pads of your hand, keeping the fingers flat and together. Use a circular motion, about the size of a quarter. Cover the entire breast from top to bottom, side to side, from your collarbone to the top of your abdomen, and from your armpit to your cleavage.
Step 5: Finally, feel your breasts while you are standing or sitting. Many women find that the easiest way to feel their breasts is when their skin is wet and slippery, so they like to do this step in the shower.
What are the results of a Breast Self-exam?
You may find lumps or changes in the breasts which is normal that occur at various points in the menstrual cycles. There is no reason to panic if you find a lump in your breast.
Contact your doctor if you notice:
A hard lump
Redness, warmth, swelling or pain
Bloody nipple discharge
Itching, scales, sores or rashes
A change in a nipple to become inverted instead of sticking out
Why Motherhood?
At Motherhood, the doctors ask one another for advice. They collaborate as team members, so you don't get just one opinion, you get multiple opinions. Our surgeons are part of the team of doctors who work together to solve patients' problem.
At Motherhood, we focus on maintaining a family atmosphere which gives you the comfort and security of knowing that you are an important patient.
Motherhood provides you a vast array of medical services such as Maternity, Gynaecology, Paediatrics, Foetal Medicine, Neonatology, Cosmetology, fertility, Laparoscopy Surgeries, Endocrinology, 24/7 Laboratory Services, Dermatology, General surgery for Women, Radiology &Foetal Medicine, Physiotherapy & Lamaze, Physiotherapist, Dietician, MICU with 24/7 Intensives, and Breast Health.