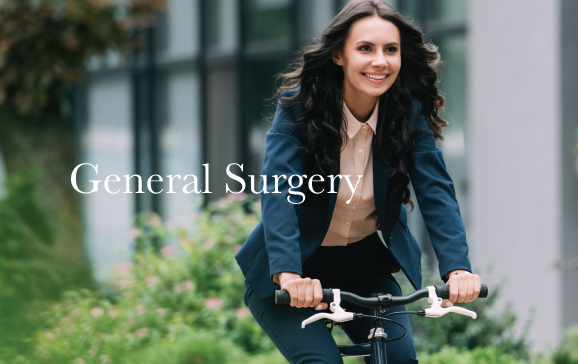 The General Surgery division at Motherhood is well equipped with highly trained and experienced doctors as well as nurses. Our team of doctors is committed to providing the best treatment for you, whatever your concerns might be. Our team is well experienced in performing surgical operations like:
Wound management
Surgery for diabetic foot management: Diabetic foot problems like ulcers and infections can be treated using our surgical competence and expertise.
Advanced Laparoscopic Surgery: it is done by multiple small incisions instead of a large one and a laparoscope (small thin tube with a high-intensity light and high-resolution camera) is inserted to perform the surgery. It is done to diagnose and treat a number of gynecological problems.
Breast Surgeries: We also offer breast reduction, augmentation, and reconstruction surgeries to alter breast size.
Abdominoplasty: If you have too much flab or excess skin in the abdomen which won't go away with exercise and diet, our experienced surgeons can help you get rid of it using abdominoplasty.
Varicose veins: For enlarged veins (especially in the legs) which cause pain or discomfort, our doctors are well experienced in the surgical treatment of varicose veins.
Motherhood's qualified team of doctors is quite adept at performing these surgeries and offers you the
best of maternity healthcare
. Our technical infrastructure is second to none. Our focus is not just limited to treatment, and our team of doctors and nurses also lay equal emphasis on recovery. At Motherhood, we routinely monitor the condition of our patients and make sure that they recover in the most comfortable possible manner.