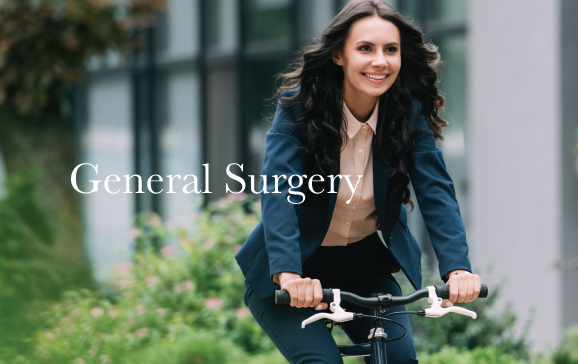 Do you have a bulge in the abdomen or groin? If yes then you're not alone. There are about 2 million people in India that develop hernias every year. Yes, it is as common as that! Hernias are harmless and painless mostly, but sometimes it can bring about utter discomfort and pain. Fortunately, hernias are easier to treat than you think. In this article, we can help you get an idea of what a hernia is, what its common causes are, and what its treatment involves.
What is a Hernia?
A hernia is a lump that you can notice in/around the abdominal or groin area when you lie down or cough strenuously. It is not a serious condition since the lump can be easily pushed back, but the chances of reappearing are very high.
The lump appears due to some wear in the peritoneum or due to the presence of a hole there. The peritoneum is the muscular wall that keeps the abdominal organs in place. Any defect in the peritoneum results in organs and tissues pushing through, and getting herniated, resulting in a bulge.
Fortunately, a hernia resolves naturally, and the treatment available for it is simple and effective. If treatment is on your mind, we highly recommend our own center. Our highly trained team of surgeons and nurses, coupled with the latest advancements in medicine and technology, promise comprehensive treatment and care.
What are the types of Hernias
The common types of hernias are:
Inguinal Hernia (In the Groin)
The inguinal canal is a tube-like structure found in the lower abdomen (either side of the groin). An inguinal hernia is the bulge of the small intestine into the inguinal canal in the groin. Around 20% of all men and 2% of all women are susceptible to it.
Femoral Hernia (In the Thighs)
A femoral hernia is often mistaken as inguinal canal since it appears next to the groin. But if you have a closer look, then it is the bulging of the small intestine into the upper thigh (near the groin). Since women have larger pelvic areas, it is more common in women (20%) than in men (2%).
Hiatal Hernia (Upper part of the Stomach)
A hiatal or hiatus hernia occurs when the upper region of the stomach bulges over or through the diaphragm (pushing into the chest cavity, and out of the abdominal cavity). It is commonly seen in people over the age of 50.
Umbilical or Periumbilical Hernia (Belly Button)
When a baby develops in the womb, there is a hole in their abdominal muscle through which the umbilical cord passes. This hole closes naturally after birth, but in a few cases (approx 20%) it fails to close, and the small intestine bulges through it causing umbilical hernia in children.
Incisional Hernia (Surgical Scar)
When a tissue or an organ bulges from the past abdominal surgery or an incision from the previous surgery, it can lead to an incisional hernia.
What causes Hernias?
A combination of the presence of an opening or/and pressure on the peritoneum results in a hernia. Here are a few causes that lead to an increase in pressure in the abdomen:
Persistent coughing or sneezing
Lifting heavyweight
Diarrhoea
Constipation
Poor nutrition
Unhealthy habits like smoking, drinking, etc.
What are the treatment options for a hernia?
Hernia generally does not cause a threat to life, but at times it can increase the risk of strangulation of the gut which leads to a cut in the blood supply to an area of tissue. In such a case, emergency surgical repair is the go-to solution. The healthcare specialist will either opt for an open surgery or a laparoscopic operation (keyhole surgery).
Why choose Motherhood?
We are experts in Minimally Invasive Surgeries. Our skilled Laparoscopic Surgeons employ minimally invasive surgical options only when required. Also, our team of experts at Motherhood is respected for the diverse knowledge and excellence in this field.
We are here to listen, understand your problems, and provide the best and most suitable solutions for you after a thorough diagnosis. Do give us a call if you have any queries – we are happy to answer any and all of them.