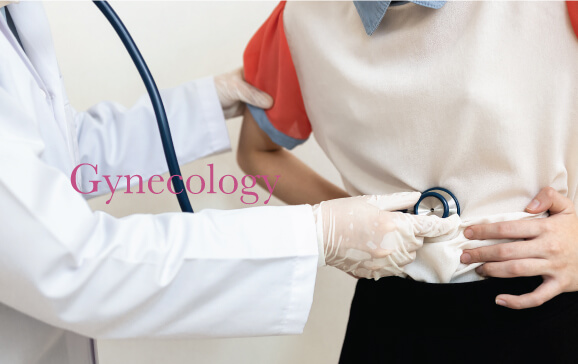 Medical Termination of Pregnancy
Discovering that one is pregnant can be a cherished time for the parents-to-be. But sometimes, the pregnancy may have to be terminated because of threat to the mother's health, risk of complications or other reasons.
Here are some frequently asked questions and answers on abortion:
What is medical termination of pregnancy (MTP)?
Abortion is the common term used for the procedure to end a pregnancy, so that it does not result in the birth of a child. It is also called 'termination of pregnancy.' When abortion is done using certain medicines it is called medical termination of pregnancy (MTP).
What are the reasons for doing MTP?
MTP may be done for specific reasons including,
Pregnancy posing risk to the mother's life
Presence of foetal abnormalities
Completion of a miscarriage
Unwanted pregnancy
Getting an abortion is a major decision that can affect the mother's mental and physical health. Consult your doctor and talk to trusted friends or family members before taking the big step.
How is abortion done?
Abortion or MTP may be done in two different ways, depending on the gestational age:
Medical Abortion—This procedure is done early in the pregnancy (before nine weeks), where you are advised to use certain medicines for termination. You will be given an MTP kit with oral medications. After a week of taking the MTP tablet, your doctor will do a detailed examination to ensure complete abortion.
Surgical Abortion—When the pregnancy has gone beyond nine weeks, it may be terminated through surgery. There are two types surgical abortion:
Suction Method, which can be done up to 15 weeks
Dilatation and Evacuation Method, which can be carried out till 24 weeks
What is an MTP kit?
An MTP kit is a kit used for medical termination of pregnancy within 7–9 weeks of gestation. The kit contains oral medications mifepristone and misoprostol. The combined action of the two medicines blocks the progesterone needed for pregnancy and induces contraction of uterus to assist in the abortion.
Some of the side-effects of MTP kit include: nausea, abdominal pain, vomiting, and vaginal bleeding.
Who can conduct an abortion?
The MTP procedure can be carried out according to law by,
A registered medical practitioner, who has done at least 25 pregnancy terminations
A surgeon trained in obstetrics/gynaecology
A obstetrician or gynaecologist with minimum three years of experience
Who is eligible to undergo MTP?
Women who want to abort an unwanted pregnancy and are in the early stages (up to nine weeks) can undergo MTP.
In special circumstances that are prescribed under the law in India, women can get an abortion up to 24 weeks.
Who cannot undergo MTP?
Those who have blood disorders, anaemia and seizures
Those women whose pregnancy is too far along (above 20 weeks)
Women with ectopic pregnancy
Those who have high blood pressure, heart or kidney diseases
Women using an intrauterine device (IUD)
Recovery after MTP
If you have undergone a medical/surgical abortion, ensure you take lots of rest following the procedure. Consult your gynaecologist if there is severe vaginal bleeding, fever, vomiting or other symptoms.
Is medical abortion legal in India?
Yes, abortion is legal in India and is governed by the Medical Termination of Pregnancy (MTP) Act that was passed by Parliament in August 1971.
The MTP Act permitted abortion under stipulated circumstances up to a gestational period of 20 weeks, and based on expert medical opinion. Under the provisions of this Act, medical termination of pregnancy maybe allowed when,
Going ahead with the pregnancy may endanger the life of the pregnant woman;
Continuing with the pregnancy may cause significant risk to the physical and mental well-being of the woman;
The infant born out of this pregnancy may be at risk of physical or mental anomalies;
The pregnancy is a result of rape, as alleged by the woman; or a result of failure of contraceptive method used by the pregnant woman or her husband.
Abortion can be done by a registered medical practitioner when the pregnancy does not exceed 12 weeks and up to a gestational period of 20 weeks, under the supervision of two registered medical practitioners.
In all circumstances, the abortion has to be conducted with the consent of the pregnant woman.
In 2002, an amendment was made to the 1971 Act to allow the usage of abortion pills after advice of a doctor.
Under the MTP (Amendment) Act, 2021, the upper limit for abortion was increased from 20 to 24 weeks. But this will be allowed only under specific circumstances.
What is the cost of medical termination of pregnancy (MTP)?
To know more about the cost of a medical termination of pregnancy (MTP) Click here. However, the MTP cost may vary from person to person or case to case based on several factors.
Book your appointment today with our experts or send us an inquiry.