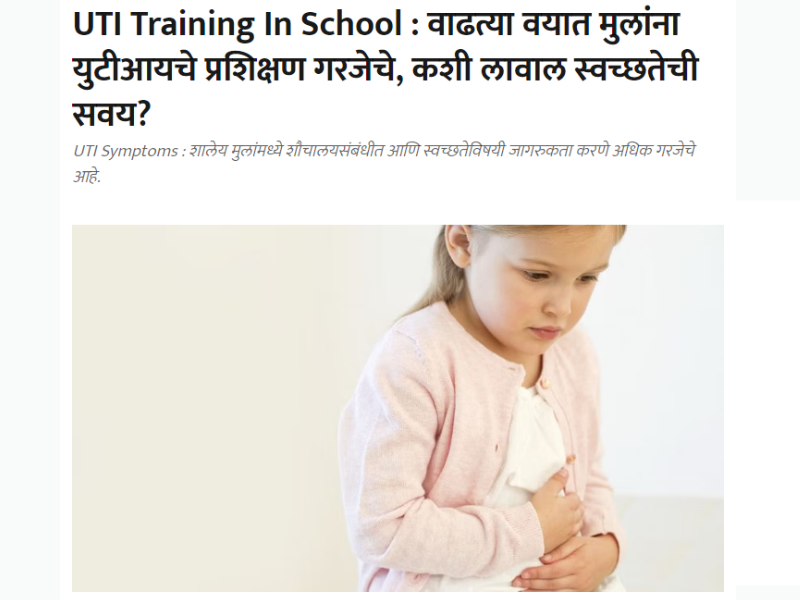 Increase in UTI in children. Why do schools & colleges need to aware children of hygiene practices
UTI Problem In Child :
In small children, UTI infection occurs immediately. If they are not taken care of, they may face serious problems. It is more important to create awareness about toilets and cleanliness among school children.
The expert opinion is from Mandalay, Dr. Tushar Parikh is a renowned neonatologist and pediatrician at Motherhood Hospital, Kharadi.