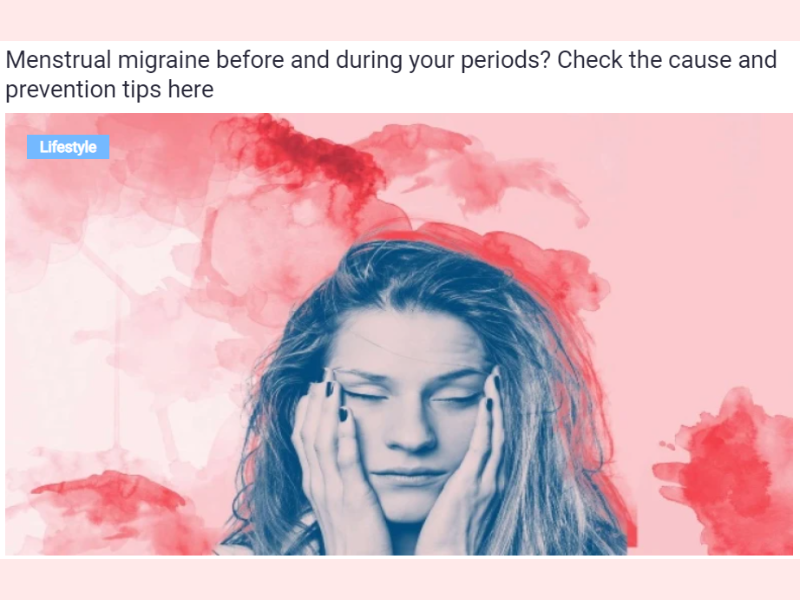 Menstrual migraine before and during your periods? Check the cause and prevention tips here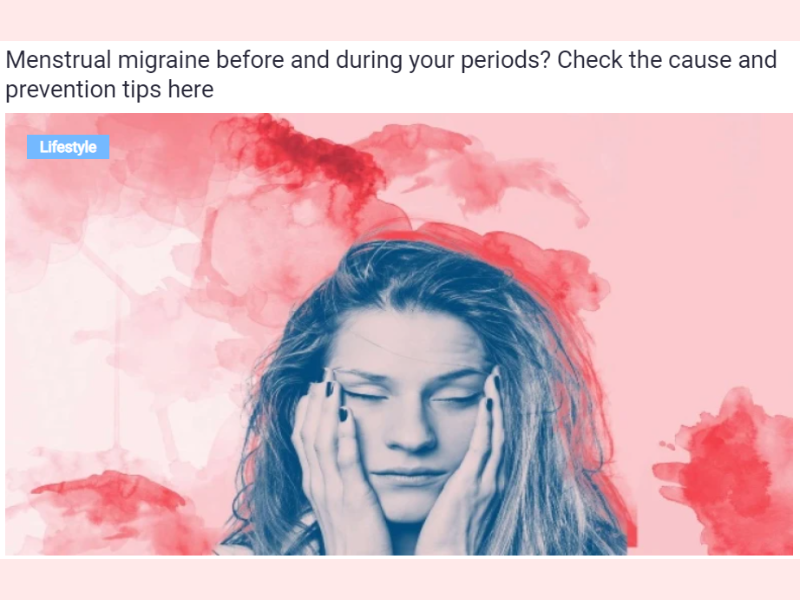 Acute menstrual headache occurs in a menstruation woman during the two days before her period and/or throughout the first three days…
Digital Desk: Where we see that period pains are frequent in every woman's life, many can handle them while others suffer from them, one such condition is Menstrual headaches/ Migraine which happens before and during your periods.
What exactly is a pure menstrual migraine?
It occurs in a menstruating woman either on the two days preceding a period and/or during the first three days of a period, as stated by Dr Bhagya Lakshmi S, Consultant Obstetrician, Gynecologist, and Laparoscopic Surgeon, Yashoda Hospitals, Hyderabad.
Menstrual migraine causes, symptoms and prevention tips are mentioned in this article:
Menstrual migraine causes – Experts believe that these migraine attacks are caused by a drop in oestrogen during the menstrual cycle. "These shady headaches may be caused by low oestrogen levels immediately before your menstruation," Dr Thamke, Consultant Obstetrician and Gynaecologist, Motherhood Hospital, Kharghar explained.
Additional causes include the use of oral contraceptive pills. "Women may feel headaches during the pill-free week as a result of a decline in oestrogen levels," Dr Bhagya explained, adding that headaches typically intensify approaching menopause and during the first trimester of pregnancy.
"It is related to interruption of the regular hormone cycle. Perimenopausal women may experience increased headaches due to more frequent periods. Headaches can worsen during the first trimester of pregnancy due to an imbalance of oestrogen and progesterone," she explained.
Menstrual migraine symptoms – "PMM symptoms may include the following:"
Feeling hot
Having trouble eating
Lightheadedness
Drowsiness
Morning sickness
Vomiting
Diarrhoea
Sensitivity to lighting, noise, and smells