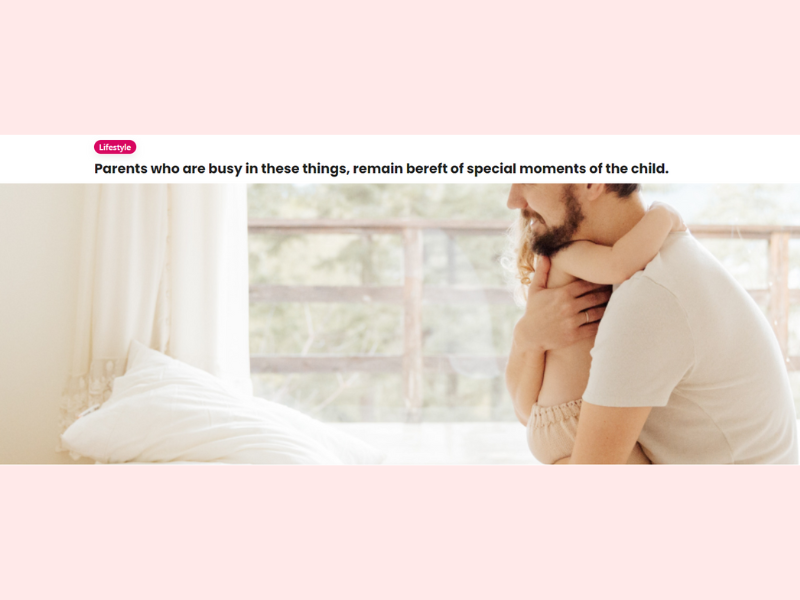 Parents who are busy in these things, remain bereft of special moments of the child.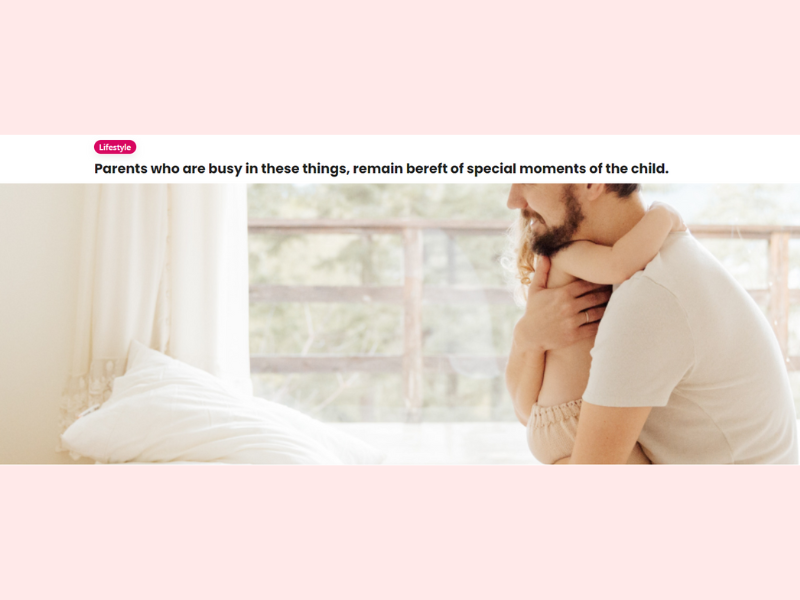 Nowadays the responsibilities on the parents have increased a lot. Both of them have to manage the work of office as well as home and in this cycle sometimes they miss some special moments of their children or the children miss their parents in important aspects of their life. In this article, we will learn from Dr. Amit Gupta, Senior Consultant Pediatrician and Neonatologist, Motherhood Hospital, Noida, about the signs that can tell you that you are missing your child's childhood.
miss childhood
Dr. Amit says that if you are busy with your work or other things all the time, then you may miss your child's childhood. You may be physically present but emotionally you may not be available for him/her. Your baby needs your undivided attention and it is important to make time to interact and bond with him/her.
In today's digital world it is very easy to get lost inside technology such as phones, tablets and laptops. If you are spending more time with your gadgets than your child, it could be a sign that you will miss his/her childhood. Technology can distract you from bonding with your child.
get very tired
You have to balance between work, family, school, sports and what not. Amidst all these things, you hardly get time for your child or even for yourself. Fatigue keeps you from doing all the things you want to do or need to do.
miss milestones
There are many milestones in the growth and development of the child such as his/her first steps, his/her first words or any other achievement. If you miss all this then it means that you are not present in their life. These moments will not come back again and it is important for you to be there and support your child.
not in the child's hobby
Hobbies are an important part of a child's growth and development. If you are not involved in his/her hobbies, it is a sign that you are missing his/her childhood. You can build a bond with your child by participating in his/her hobby.
what should parents do
Dr. Amit says that you can easily avoid this problem. Try to recognize these signs and change them and be more involved in your child's life. Remember, that your child's childhood is very precious and you have to make yourself and the child enjoy it as much as possible. By being with a child, you can create some memories to last a lifetime.