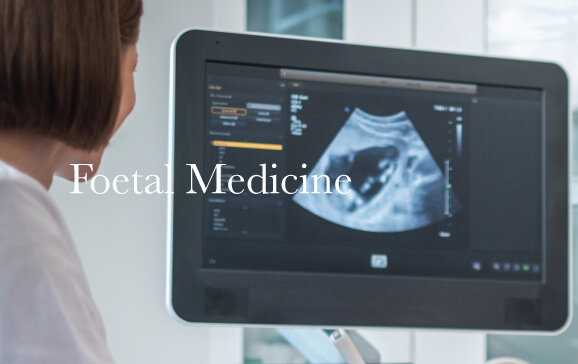 What is Mid-Trimester Scan?
The mid-trimester scan is usually carried out between 18 to 21 weeks of gestational period. The scan is done to check for major physical abnormalities in the baby. It is also called an anomaly scan and it takes 2-D black and white image which only gives a side view of the baby. The image shows the baby's face and hands. The main aim of the scan is to check that the baby is developing normally.
What problems does the scan look for?
This scan looks in detail at the baby's bones, heart, brain, spinal cord, face, kidneys and abdomen. The sonographer will look specifically for 11 conditions, some of which are:
Anencephaly

Open spina bifida

Cleft lip

Diaphragmatic hernia

Gastroschisis

Exomphalos

Serious cardiac abnormalities

Bilateral renal agenesis

Lethal skeletal dysplasia

Edwards' syndrome or T18

Patau's syndrome or T13
What happens at the anomaly scan?
The scan is carried out by sonographers in a dimly lit room. A gel is applied on the abdomen and with a probe, the sonographer examines the baby's body. Having a scan doesn't hurt but it can be slightly uncomfortable. The scan usually takes 30 minutes. You may need to have a full bladder when you come for the appointment.