Importance Of Diapers In Baby Care Routine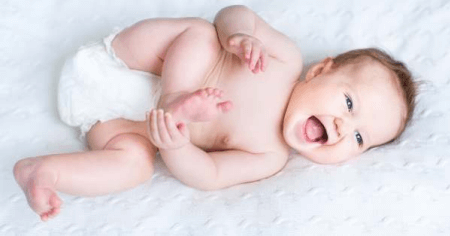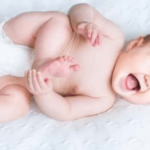 Importance Of Diapers In Baby Care Routine

For any mother, the toothless baby smiles would mean the world to her. One of the important keys to your child's happiness is clean and dry diapers. It might sound like a trivial matter but for your baby to have a pleasant day with less irritability, diapers play a major role. This is not only related to your child's happiness but also very crucial for upkeeping the health of your child along with hygiene factors. Along with food, diapers also form a major component of a baby's well-being. 
By now, you must be aware that your baby requires frequent diaper changes, especially in the early stages. Approximately, 6-10 diapers are required to be changed daily. This will reduce over a period when the child reaches the toddler stage and learns a bit of toilet training. You can avoid any discomfort your baby might have to undergo by frequently checking the diapers.  It is important to check the diapers after you feed your little one. 
Do you know that if you don't change the diapers when required, your baby has the risk of developing diaper rash, infections, and other health issues? Let us look at some important aspects of diapers and their importance in baby health and happiness. 
Though there are many brands available in the market, check out the ones that have greater absorption capacity and which are cottony soft on your baby's skin.
Browse through the brands that will give great comfort and proven history of fewer rashes. You must be wondering how you would know which brand is good for your baby? For this query, you can always check with your doctor and some friendly advice from other mothers in your peer group could be helpful.  
Going by this approach, you can avoid the woes of using a  not-so-friendly diaper product. Look for diapers that the baby is comfortable wearing as well as equally less-cumbersome for you to pull down the same without causing much irritation to the baby. 
You must be aware of diapers that can be worn like underwear with a band. Purchasing such diapers could help serve the purpose of a hassle-free experience for your child and you. 
Here are some points to remember for your baby's diaper  change routine: 
Always keep some warm water, cotton, and baby wipes handy before you start changing the diapers. 
Have some recommended lotions or creams that could prevent a rash on the baby's skin. 
Always use separate wipes for different parts of the urinary area to avoid any spread of infections. 
Remember to wipe from the front to the back and ensure to clean the entire area gently. 
After wiping, don't forget to pat dry your baby. 
Hope that the details related to the diaper change routine and its importance have been useful to you. For more information on diapers and everything connected, talk to our experts. 
Stay update don our latest packages, offer, news, new launches, and more. Enter your email to subscribe to our news letter
SUBSCRIBE
TO OUR NEWS LETTER