Ovulation Calculator- Know Your Most Fertile Days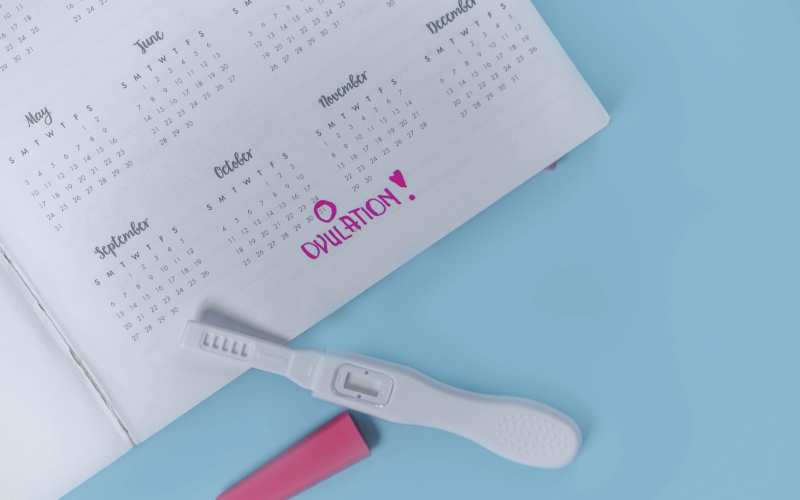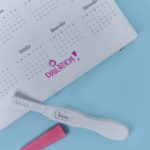 Ovulation Calculator- Know Your Most Fertile Days

Author - Dr. Preethika Shetty MBBS, DNB, M.S(OBGY), Fellowship in Reproductive Medicine (ICOG)
If you are trying to get pregnant, do you know when you ovulate? Ovulation is the process in which a mature egg is released from the ovaries, which is referred to as the most fertile period for conceiving. It happens every month usually halfway of the menstrual cycle i.e. around the 14th day of the average 28-day cycle. So, to increase the chances of getting pregnant, it is better to know the days that are most fertile for it.
Quick fact: Most ovulation calculator tools can predict your ovulation by asking about the date of the first day of your last period and the average length of your menstrual cycles.
Ovulation calculator
For each menstrual cycle, there are about 6 days during which pregnancy can occur which are referred to as the fertile window or the time of ovulation, and it can be different for every woman. The estimation of this fertile window is given by the ovulation calculator which is based on a woman's last menstrual date.
Signs and symptoms of ovulation
The common signs and symptoms that are to be noticed for ovulation are:
There can be change in the sustained basal body temperatures where it can fall slightly and then rise again.
The mucus in the cervix can become thinner and clearer.
Cervix can open up due to softening
One may feel breast tenderness as well
Some may feel light pain in the lower abdomen along with some mild cramps
There may be swelling in the vulva or vagina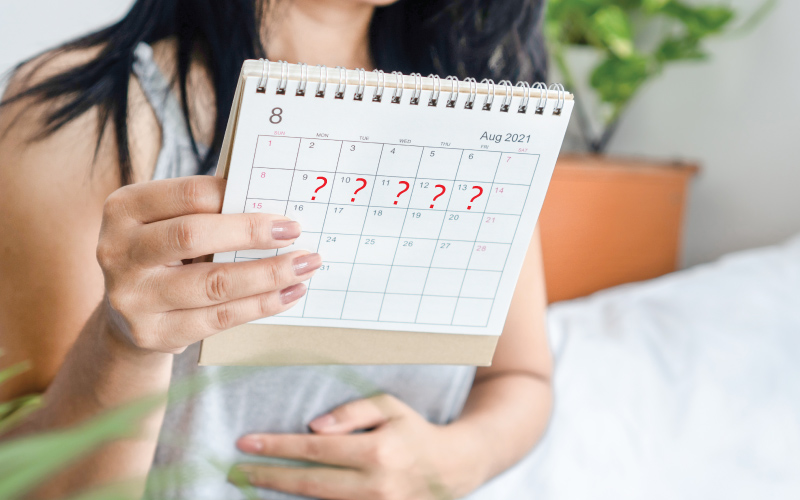 Ovulation calendar and preparation
There are some steps that may help in the preparation and pinpointing the time of ovulation, like:
Keeping a menstrual cycle calendar can give you an idea of when it is most likely the ovulation can take place where you can use tools like pregnancy and ovulation calculator to estimate the same
Body symptoms can be usually felt like twinge of pain or cramps that point towards ovulation.
Keeping track of your basal body temperature which can be lowest during ovulation and rise as soon as ovulation occurs.
You can buy an ovulation predictor kit to identify the date of ovulation by looking at the levels of LH (luteinizing hormone), the hormone that rises before ovulation. They are usually available at the chemists.
Pregnancy ovulation calculator
From the figures of your pregnancy ovulation calculator, you can get an estimated date when you are likely to be fertile. Perfect ovulation calculator is not possible for all menstrual cycles, for some can be regular and irregular. It can be helpful in the case of a regular menstrual cycle, as there is no 100 percent accurate ovulation calculator. When it comes to ovulation calculators for irregular periods, ovulation urine tests or ovulation tracking may be helpful. It is better to consult your health care professional and seek further guidance in this case. Ovulation tracking is a process to identify the days during which you are the most fertile by tracking the hormone cycle, which are at a surge during ovulation. Using simple blood and ultrasound tests, you can detect the hormonal surge and know about your ovulation. Besides, it is a more advanced and accurate ovulation calculator than home ovulation prediction kits.
At Motherhood Hospitals, we have a team of experienced super specialists backed by the latest in infrastructure and facilities. We have the best Gynaecologist in Kharadi, Pune. We are experts in handling complex deliveries, gynaecological, and other surgeries including a range of laparoscopic surgeries.
Do take an appointment with the best Gynaecology hospital in Kharadi, Pune at a centre closest to you. Meet with our doctors who will carry out the required investigations, diagnose the issue and recommend the most appropriate treatment, enabling you to lead an active life.
If you wish to get in touch with Dr. Preethika Shetty, please book your appointment here.
Stay update don our latest packages, offer, news, new launches, and more. Enter your email to subscribe to our news letter
SUBSCRIBE
TO OUR NEWS LETTER