Uterine Fibroid Treatment Types & Symptoms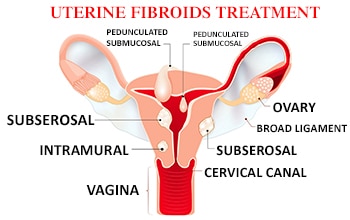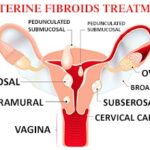 Uterine Fibroid Treatment Types & Symptoms

Uterine Fibroid Treatment in Bangalore & Chennai
Uterine fibroids are a type of tumor. However, they are composed of smooth muscle fiber like the uterine wall. They are much denser than the normal uterine wall muscle fiber. In a normal situation, these fibroids do not cause any pain unless they are exceptionally large to create pressure in the bladder or any other organs.
Types of uterine fibroids:
Subserosal Fibroid
Submucosal Fibroid
Intramural Fibroid
Pedunculated Fibroid
Symptoms:
Heavy menstrual bleeding.
Menstrual periods lasting more than a week.
Pelvic pressure or pain.
Frequent urination.
Difficulty emptying the bladder.
Constipation.
A backache or a leg pain.
Surgical Options :
Myomectomy (Removal of fibroid)
Hysterectomy (Removal of Uterus and fibroid)
Salpingo-oophorectomy (Hysterectomy with removal of Fallopian tubes and ovaries)
Motherhood Hospital is a designated Center of Excellence in Minimally Invasive Gynecological surgery. We re led by the highly accomplished clinicians, supportive nursing care ably supported by the latest technologies and treatment protocols.With state-of-the-art NICU's, Labor Suites, Adult ICU's, Operative Rooms, Laboratory Services and 24/7 pharmacy, Motherhood delivers the best in women, new born and children's healthcare. Book your appointment today with our experts or send us an enquiry.
By
Dr. Sireesha Reddy from Hebbal
Stay update don our latest packages, offer, news, new launches, and more. Enter your email to subscribe to our news letter
SUBSCRIBE
TO OUR NEWS LETTER