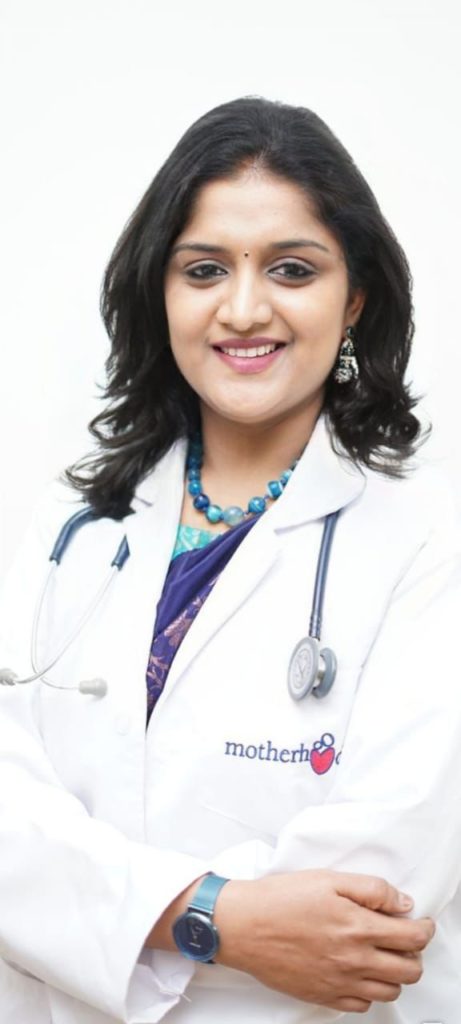 Consultant - Obstetrician & Gynaecologist
Qualification DetailsMBBS, MS, DGO, DNB (OBG)
Overview
Dr. Sandhya is a specialist in Obstetrics and Gynecology with a distinguished academic career. She graduated from Vydehi Institute of Medical Sciences and Research Centre, Bangalore in 2009.She completed her DGO & MS in Obstetrics & Gynecology as a top scorer from the prestigious institute, Kasturba Medical College, Manipal in 2012 & 2015 respectively.
She pursued her DNB from Natboard University, New Delhi in 2016.She was awarded with Dr A Padma Rao memorial " Best Resident Award 2015". & Dr P Amini memorial " Best Outgoing Student Award 2015"., for her academic excellence during MS OBG from KMC Manipal. After her post graduation she did her senior residency from St John's Medical College, Bangalore where she gained confidence and vast experience in dealing with high risk pregnancies.
She has immense experience in performing normal and assisted deliveries and cesarean sections. She encourages normal delivery and handles high-risk pregnancies, like gestational diabetes, hypertensive disorders of pregnancy, pre-term delivery, growth restriction in fetus, twins, complications with the twins, as well as in emergencies. She has performed MTPs and has managed threatened abortions, missed abortions, etc.
She has expertise in performing surgeries in women, viz Total abdominal hysterectomy, vaginal hysterectomy, myomectomy, and emergency procedures for postpartum hemorrhage and ruptured ectopic pregnancy, diagnostic hysteroscopy.
She is also well experienced in the management of infertility and does the treatments like ovulation induction, follicular study, intrauterine insemination. She is well versed in gynec ultrasound, early pregnancy ultrasound.
She manages gynecological disorders like abnormal uterine bleeding, fibroids, polycystic ovarian disease, and ovarian pathology, premalignant gynaecological conditions, etc. She is very committed to her profession and undergoes periodic skill improvement training and orientation to recent developments to be updated to current practices.
She subscribes to evidence-based management and follows international and national protocols in patient care. She has various publications in both national and international journals.
FAQs