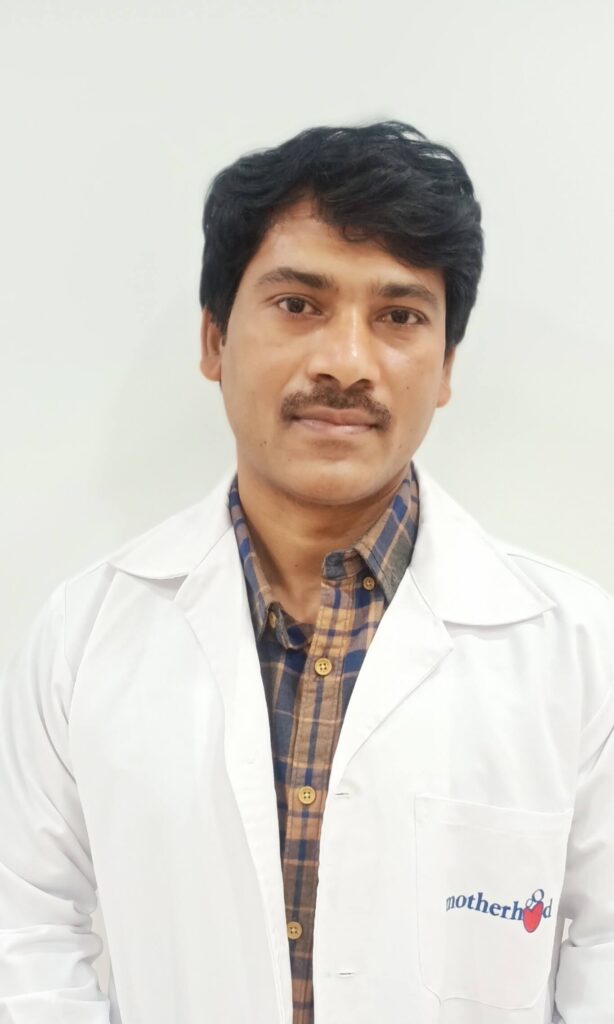 Raghava Raju Anchali (PT)
Consultant - Early Interventionist and Pediatric Physiotherapist
DEPARTMENTPhysiotherapy, Child Development Specialist (Speech Therapist, etc.)
UNITBanashankari, Bangalore
Qualification DetailsBPT, BMCP, PGDEI, MT
Overview
Raghava Raju Anchali (PT) is an RCI certified Early Intervention Specialist holding post Graduation degree with a Gold Medal from the National Institute for the Mentally Handicapped (NIMH) Secunderabad, Basic Management of Cerebral Palsy (BMCP) from Indian Institute for Cerebral Palsy, Jadavpur University, Kolkata, and Manual therapy, Muscular-Skeletal solutions from Healing hands association of Orthopedics sports and manual therapy, Secunderabad.
He is a highly accomplished Early Intervention Specialist and pediatric physiotherapist with more than 13 years of experience in Screening, Developmental assessment, and providing interventions to infants leading to a positive impact on their function and quality of life.
He has been trained and certified in Developmental Supportive Care (DSC) @NICU from Little Star Children????s Hospital Hyderabad.
His special Interest in Neuro-motor disorders, Genetic Disorders, and Developmental disabilities with special focus lies in handling infants in the NICU and providing early stimulation to infants up 3 years