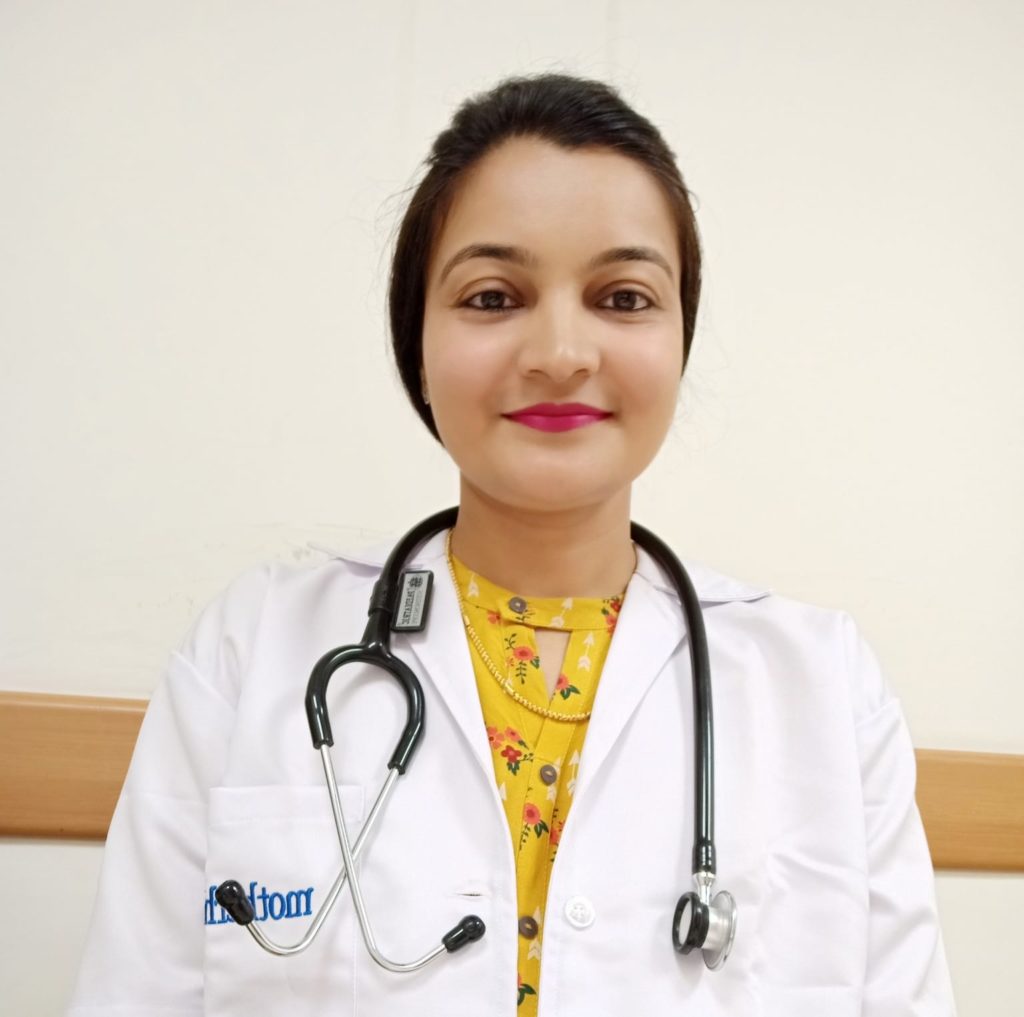 MBBS, MD(PAEDIATRICS), Fellowship in Neonatal intensive care, PGPN (Boston University)
Consultant - Paediatrician and Neonatologist
Working TimeMorning - Mon to Sat : 10:00am-2:00pm & Evening - Mon to Sat : 5:00pm-7:00pm
Overview
Dr Khushboo Kapasi is an experienced paediatrician and well qualified Neonatologist comes with over 10+ years of immense experience in these fields. She has completed her MBBS from B.J.Medical college, Ahmedabad in 2007 and MD Paediatrics from N.H.L medical municipal college, Ahmedabad in 2012.
She has done her fellowship in Neonatology from KEM hospital pune in 2016. She has also done post graduate training programme in Paediatric Nutrition affiliated to Boston University. She is expertise in managing extremely preterm babies, critically sick neonates and children's neonates with birth asphyxia, MAS, PPHN, Sepsis congenital heart disease, birth trauma and surgical malformation.
She is well versed in providing safe neonatal transport, Total parenteral nutrition, Neonatal ventilation (HFO, IMV,NIMV, CPAP, HHHFNC. DSC (Developmental Supportive Care), all Neonatal procedures, follow up of high-risk neonates and early intervention. Her expertise also includes Fetal Medicine counselling.
She holds special interest in preventive Paediatrics, child behavioural and sleep disorders, Child's optimal nutrition growth and development, vaccination, adolescent health, infectious and allergic conditions and respiratory. GI and skin disorders.
PhilosophyShe is passionate about practicing evidence-based medicine and holistic care. She believes in family cantered approach in rendering intensive care to the sick and preterm babies. She is a young, cheerful, and positive Paediatrician with a skillset to handle both office and intensive care practices with the utmost best care.